President Obama calls Red Sox manager Farrell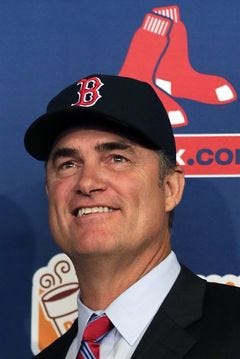 President Obama calls Red Sox manager Farrell
BOSTON (AP) _ President Barack Obama called Boston Red Sox manager John Farrell on Monday to congratulate him on winning the World Series.
Farrell said on Monday that he got the call just before 2 p.m.
Farrell says the team is hoping to make the traditional champions' White House visit next year, perhaps around the season-opener in Baltimore on April 2. The Red Sox beat the St. Louis Cardinals in six games, clinching on Wednesday night for their third title in 10 years.