President speaks about women, economy at RIC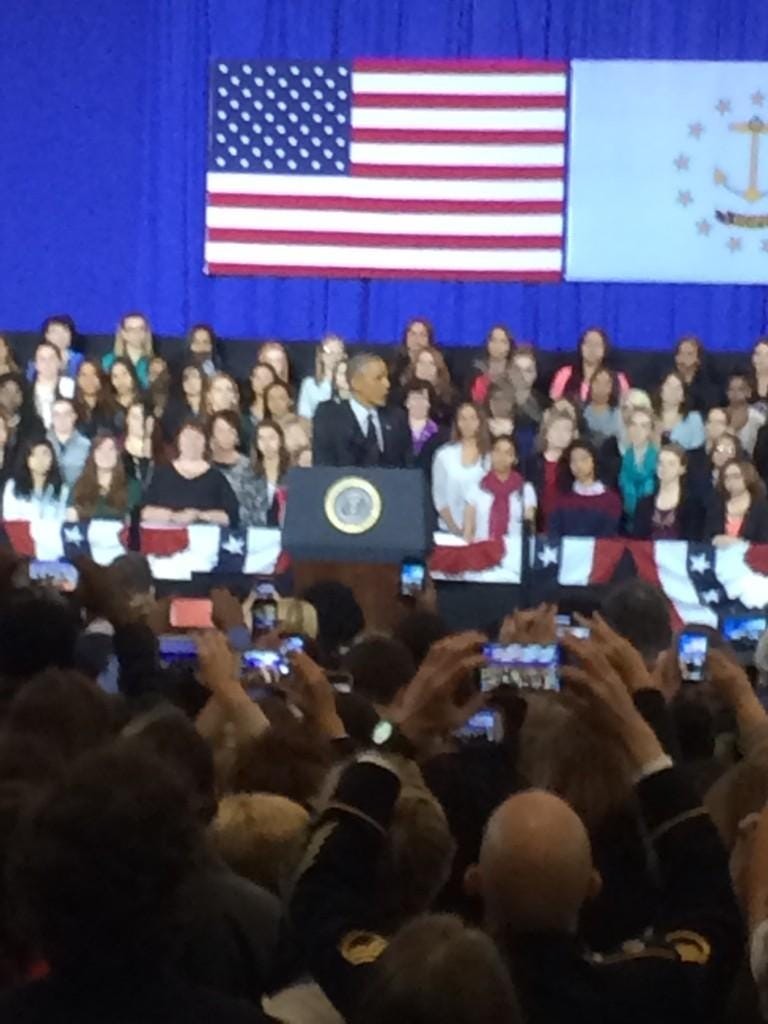 President Barack Obama spoke to a crowd of around 2,000 for about 30 minutes at Rhode Island College Friday. His speech focused on the economy and ways to help women succeed in the workplace.
"Millions of American's don't yet feel the benefits of the growing economy where it matters most and that's in their own lives," said President Obama.
The President says that in the past six months the economy has grown at its fastest pace in ten years. But, he says there is still a lot of work to be done.
"We got to keep making smart choices and today here at RIC I want to focus on some common sense steps we can take to help working families right now," said President Obama.
The President focused a large chunk of his speech on policies that can help women to succeed including equal pay, health care choices, adequate child care options and paid family leave.
"Rhode Island's got the right idea, you're one of just three states where paid family leave is the law of the land," said the President.
Many in the audience say the points that the President made really hit home.
"Everything that he talked about is an issue that is so real to me and so important to me," said Shandi Hanna, who attended.
The President did have a very special introduction at this morning's speech, a first generation college student welcomed him to the stage.
"It's an honor and I think the biggest honor of all is knowing that I was representing my people," said Lizbeth Avelos
(C) WLNE-TV 2014