President stops at Gregg's with Raimondo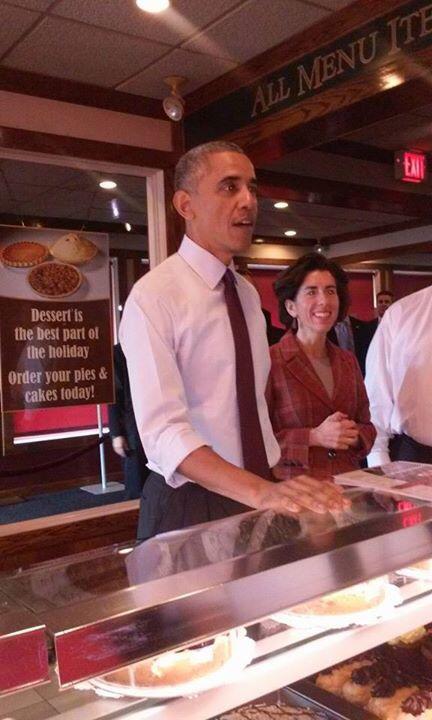 By News Staff
After delivering remarks on the economy at Rhode Island College this morning, President Barack Obama made a quick stop at one of Rhode Island's most beloved restaurants.
President Obama and Democratic gubernatorial candidate, Gina Raimondo, stopped at Gregg's Restaurant on North Main before his departure.
The president chatted with diners and made sure to encourage votes for Raimondo.
Obama ordered a cheeseburger and Raimondo, a turkey club. The President also ordered a famous Rhode Island staple to go: a Gregg's "Death by Chocolate" cake for the trip home. The President left a $20 tip on his way out.
© WLNE-TV 2014