Price of insulin forcing diabetics to head to Canada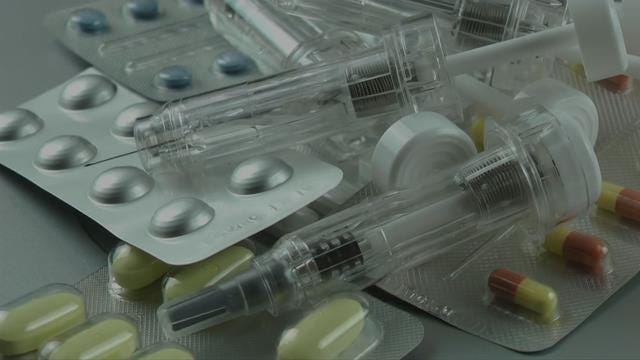 By Liz Tufts
Email: ltufts@abc6.com
Twitter: @LTuftsABC6
PROVIDENCE, R.I. (WLNE) – More than 7–million people in the country depend on insulin, but the cost of treating diabetes has skyrocketed, leading many to resort to desperate measures to stay alive.
Seven years ago, Deidra Waxman got a diagnosis that rocked her world.
"I was diagnosed with late onset diabetes," said Waxman. At the age of 60, she was forced to become dependent on insulin.
"My insulin is $1400 a month," she said.
Even though Waxman is on Medicare, she's left footing most of the bill. She's one of many diabetics now taking an extreme measure just to stay alive.
Two years ago, Waxman started traveling to Canada to buy insulin. "It's available without a prescription and it's one tenth of the price," she said.
It's perfectly legal.
Diabetics can buy 90 days worth of insulin, no questions asked. It's a trip across the border that Lija Greenseid of St Paul, Minnesota has also taken.
"My daughter is using insulin from Canada right now," said Greenseid.
Her 13–year–old daughter has type-1 Diabetes, but the family's insurance barely covers the cost for her insulin.
So Greenseid came up with an idea— road tripping five hours with other mothers like her in what is now called the "Caravan to Canada".
Greenseid said they purchased insulin in Canada for $1200. The price tag for the same medication in America? $12,000.
For diabetics who don't have the opportunity to travel out of the country, the high price is forcing many to ration the insulin they do have.
According to a recent study out of Yale University, of 200 women and men with type 1 or 2 diabetes, 25% admitted to rationing.
Katherine Corsi, a Clinical Pharmacist Specialist of Ambulatory Care at Rhode Island Hospital said rationing is happening more and more.
"It extremely dangerous and can lead to a deadly condition known as diabetic Ketoacidosis," said Corsi. "People are sharing insulin with family members, they are using expired insulin because of the extreme cost."
For Deidre and Lija, they will continue heading to Canada for as long as they have to.
"We are dying and we need to pressure Big Pharma to make changes, " said Waxman.
"I don't feel like the solution to the insulin crisis is sending people over the border," said Greenseid. "I think we need to solve the problem here at home."
Greenseid said they're planning another run to Canada, this time picking up more than 50 people along the way and ditching their caravan for a bus.
©WLNE-TV / ABC6 2019