Princeton Beats Brown To Remain Unbeaten In Ivy League Play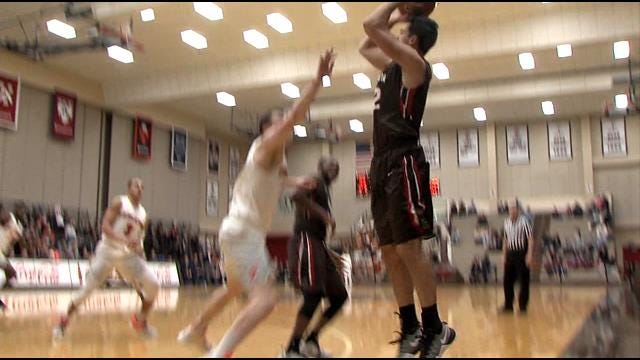 Brown University Press Release
Providence, R.I. – Princeton forward Steven Cook scored 12 of his game high 17 points in the opening half to lift the Tigers to a 66-51 win over Brown to stay atop the Ivy League standings with a perfect 10-0 league mark.
Princeton (17-6), the Ivy League's top defensive team, held the Bears (11-15, 2-8 Ivy), the top offensive team in the league, to a season low 51 points.
"We let some opportunities slip away, especially in the first half," said Brown head coach Mike Martin. "Princeton is a tough team to come back against, especially in a low possession game. They don't beat themselves."
Senior Steven Spieth (Dallas, TX), the Ivy League's third leading scorer, once again paced Brown, scoring 17 points, while also grabbing eight rebounds and handing out four assists.
Senior Tavon Blackmon (Upper Marlboro, MD) also scored in double figures for the Bears with 11 points. while sophomore Corey Daugherty (Barrington, RI) added nine points, all on treys. Brown sophomore forward Travis Fuller (Encinitas, CA) pulled down a game high nine rebounds, while scoring eight points.
Cook did most of his damage from beyond the three-point arc, connecting on 4-of-7 treys and 5-of-10 field goals overall. Amir Bell netted 13 points for the Tigers and Pete Miller added 10 points.
Princeton led from start-to-finish and led by as many as 18 points in the first half, 33-15, following a trey by Bell with two minutes remaining. A layup by Spieth cut the Tigers lead 33-17 at halftime, with the Bears being held to a season low in the first half.
Coming out of the locker room, the Tigers extended their lead to 21-points, 44-23, at the 14:43 mark of the second half on a Cook free throw.
The Bears drew to within 10 points, 46-36, on a trey by senior JR Hobbie (Spring Lake, NJ) with 8:42 left in the game. With that trey, Hobbie moved into seventh place in career Ivy League treys with 245 trifectas, moving past Penn and former NBA standout Matt Maloney, who had 244 career treys.
The Tigers scored the game's next six points on two free throws by Spencer Weisz, a layup by Devin Cannady and a dunk by Stevens to grab a 52-36 lead and put the game away.
Brown travels to Dartmouth and Harvard for its final road weekend on Friday, February 24 against the Big Green in Hanover, NH, at 7:00 pm, and on Saturday, February 25 against the Crimson in Boston, MA at 8:00 pm.