Program gives 1,000 trees away to help Rhode Islanders cut costs, save energy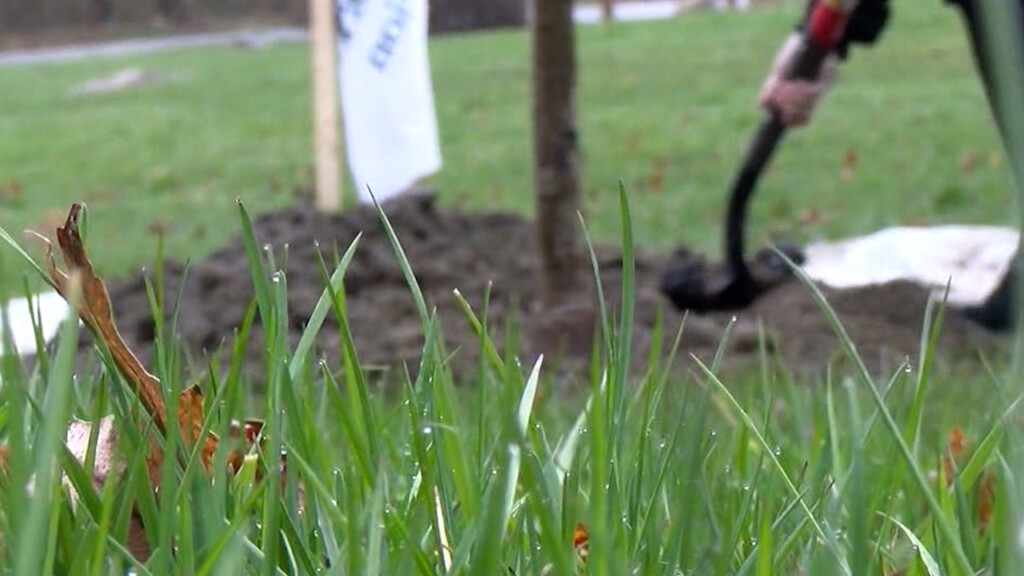 PROVIDENCE, R.I. (WLNE) — The Rhode Island Department of Environmental Management and local partners will give away 1,000 trees in time for fall planting.
The Energy-Saving Trees program will mark its 7th year helping Rhode Islanders lower their utility bills by strategically planting trees.
"Planting trees in our neighborhoods makes them greener and provides shade to keep people cooler and healthier in hot weather. These are investments in our communities and the quality of life throughout Rhode Island, particularly in our cities," said DEM Director Terry Gray.
The department said just one tree can save people money by providing shade in the summer and blocking the harsh winds of winter.
"From an environmental perspective, planting a tree in the right place can improve air quality, capture and store carbon, and help manage stormwater runoff," Gray said. "It's a terrific way for Rhode Islanders to reduce their energy costs today and in the years to come, and a tangible way to stand up to climate change."
Registration opens Friday. People can reserve their tree online and choose from trident maple, river birch, sweetgum, willow oak, and dawn redwood.
Each tree will be four to six feet tall and will be able to fit in most cars.
Rhode Islanders can choose to pick up their tree at the following locations:
Richmond Elementary School — 190 Kingstown Rd, 9 a.m. to noon on Sept. 9
Dexter Training Ground Park — Parade and Willow streets in Providence, 9 a.m. to noon on Sept. 16
Colt State Park — Route 114, Bristol, 9 a.m. to noon on Sept. 23
The Rhode Island Tree Council — 2953 Hartford Avenue in Johnston from 9 a.m. to noon Sept. 30