Proposal would let certified teachers in MA and CT teach in RI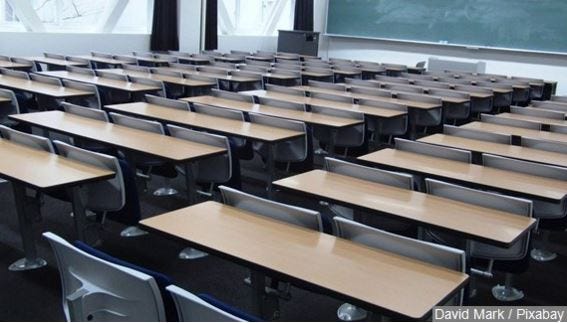 A statewide teaching shortage is forcing the Department of Education to think outside the box, or in this case, outside the state to fill positions.
The proposal would allow certified teachers in Massachusetts and Connecticut to teach in Rhode Island.
The state's education commissioner Ken Wagner said the entire state is dealing with teaching shortages in science, math, ESL and special education.
"These shortages happen everywhere, in particular with our border communities. Communities that are five [or] ten minutes away from Massachusetts," Wagner said. "Your standard across that border is no different than our standard across this border, so we're going to make it work for our kids."
Providence Teachers Union President Maribeth Calabro said she's happy conversations have started to address the shortage.
But Calabro said one thing that does concern her is the pay, as she said states like Massachusetts offer more money. So she's wondering how Rhode Island is going to offer incentive to these out of state teachers, to prevent them from returning home.
"We need teachers that have staying power and are willing to stick with the kids," she said. "Desperate times call for desperate measures."
The plan would also give aspiring teachers a chance at a seven year emergency certification in those short-handed fields.
The proposal will go out for public comment in September before heading to the Council on Secondary and Elementary Education for final approval later on in the fall.