Pros and Cons Debated on Pension Reform Settlement in RI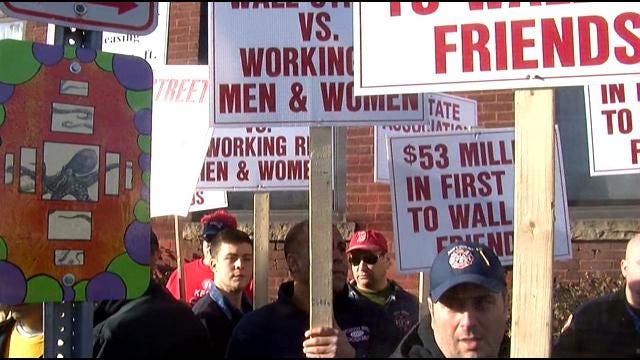 by ABC6 Chief Political Reporter Mark Curtis
Rhode Island firefighters have been picketing State Treasurer Gina Raimondo for years, including the day she kicked off her campaign for governor.
They never her liked her pension reform plan that the Governor and General Assembly passed into law, just over two years ago.
"It was just shoved down our throats, to accept it or reject… to accept it. And obviously we disagreed," said Paul Reed, President of the Rhode Island Professional Firefighters.
Many retired public union employees saw their annual cost of living raises go from 5 percent, to zero.
Firefighters hope a settlement will bring some of that back.
"We feel that if it got this far, there is probably some positive points," Reed of the firefighter's union said.
But firefighters and lawmakers are saying little more until Wednesday, when details of the pension settlement will be announced.
ABC6 Chief Political Reporter Mark Curtis said, "When pension reform was approved in 2011, the estimated savings to Rhode Island taxpayers was $4 billion dollars."
"In the end, the taxpayer always get screwed," said State Rep. Joe Trillo, (R) Warwick.
State Representative Joe Trillo objects to the courts meddling in a law passed by the General Assembly and signed by the Governor. But he believes his fellow reps will cave in an election year.
"And the checkbook is always tied to the taxpayer. So they'll make a deal and they'll let the cities and towns worry about how to come up with the money. Obviously it will be with an increase in property tax," Rep. Trillo said.
Specifics of the pension reform deal will be unveiled Wednesday afternoon.