Protest held for bail reform at district courthouse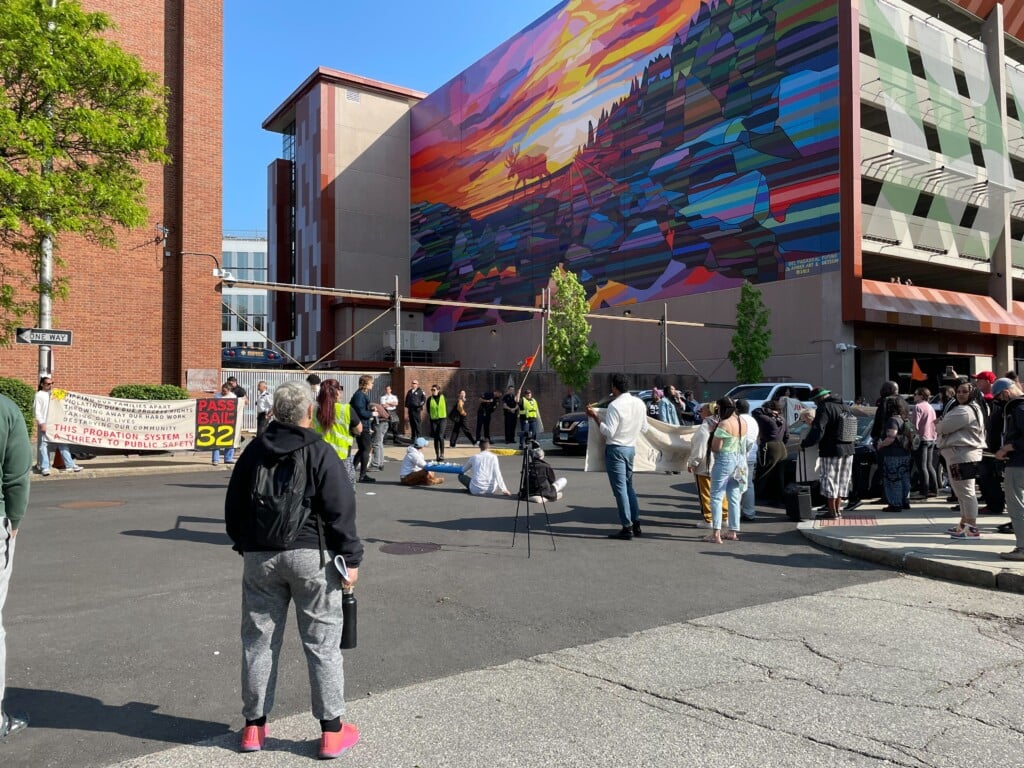 PROVIDENCE, R.I. (WLNE) — A protest organized by Direct Action for Rights and Equality over bail reform was held in front of the sixth district courthouse on Thursday.
Protestors at the rally sat in the road with signs and chanted, calling for reforms to Rhode Island's bail system.
The event was organized as a memorial for Carol Pona, a 64-year-old who died in custody in march after being held without bail for three months, the organization's press release for the event said.
It was also meant to bring more attention to the organization's "Bail on 32" bill, which would require courts to grant bail to violators instead of holding them for up to 10 days, as can currently occur.
"Under our current system, people on probation are typically held for at least two weeks if accused of a 32F violation," the organization said on its website. "In those two weeks, folks can lose their jobs, housing, custody of their kids and more."
The rally blocked Friendship Street. No one has been taken into custody despite the presence of state and city police.
This is a developing story and will be updated as information becomes available.