Protesters caused major traffic issues in downtown Providence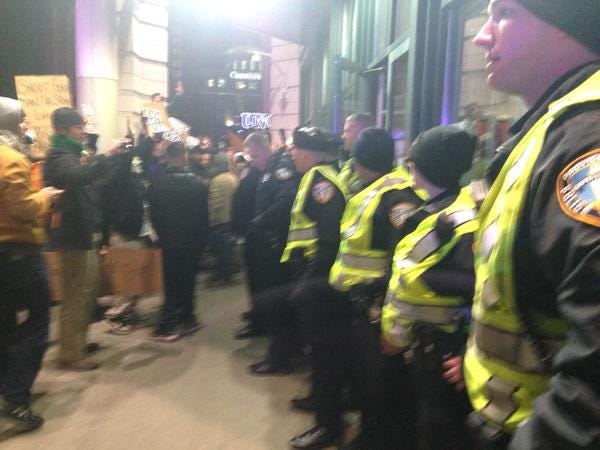 By News Staffnews@abc6.com
Protesters angry at the grand jury decision to not indict a New Your police officer in the choking death of Eric Garner, are tied up traffic in downtown Providence Friday night.
Protesters began at Central High School and at one point some tried to run on I-95 again, this time near the Broad Street overpass. Providence Police and RI State Police were already there to stop protesters.
"Ya gotta make some noise, gotta bring attention to the issue this is how you bring attention to the issue," said one protester.
Protesters then proceeded down towards Providence Place Mall, where some tried to gain access to the mall, but were unsuccessful due to a wall of police.
Police tell ABC6 News there were no arrests or any injuries.
"Look we gotta prepare, so we keep everyone safe and we brought extra people on. I don't have a cost, but we've had several dozen extra Providence Police officers along with the state, so look we can't worry about costs we gotta make sure people are safe," said Providence Public Safety Commissioner Steven Pare.
(C) WLNE/TV2014