Protesters gather in Providence to march against police brutality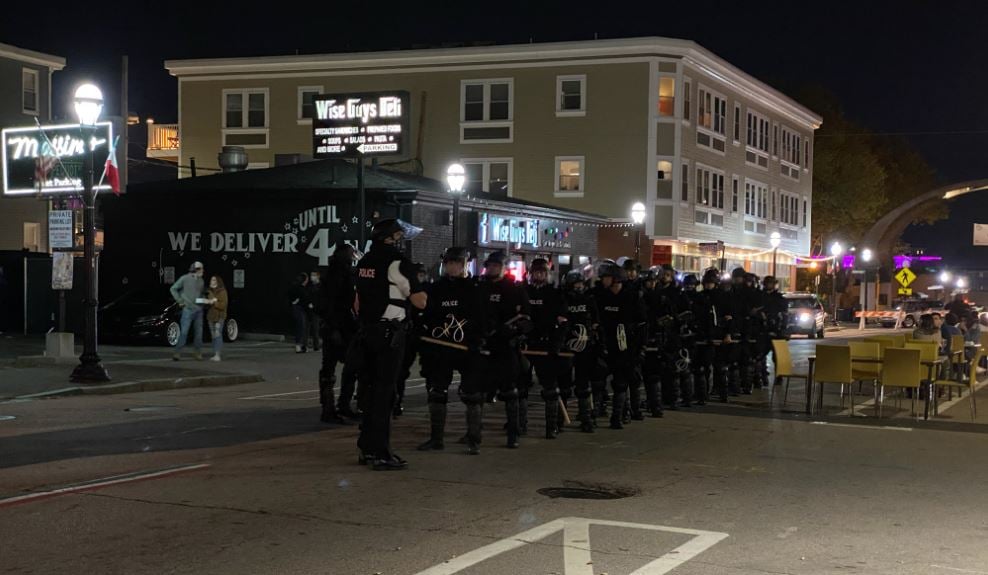 PROVIDENCE, R.I. (WLNE)- Nearly 50 protesters gathered outside of Classical High School in Providence to draw attention to recent arrests and what they allege are police abuses.
The march had initially been intended to support Jaylon Butler, a 28-year-old man that who said he had suffered a seizure before being arrested during a protest in Providence Tuesday night.
On Friday, Butler issued a statement on Facebook that said he did not want a violent confrontation to be held in his name.
"I need all the support I can to help defuse a protest tonight they are trying have in my name…We Do Not Want Anymore Violence in Our City," Butler wrote.
Protesters continue to march through Providence's West End. A line of officers in riot gear met them on Atwells Avenue, preventing them from marching down the stretch of restaurants and shops in the Federal Hill neighborhood.
Ultimately the group retreated, and continued to march down Broadway.
The group continued through downtown, before returning to Classical High School.
There did not appear to be any arrests.
This is a developing news story. ABC6 will update it as more becomes known.
©WLNE-TV/ABC6 2020