Louisville police: 2 officers shot amid protests over lack of charges in Breonna Taylor death; suspect in custody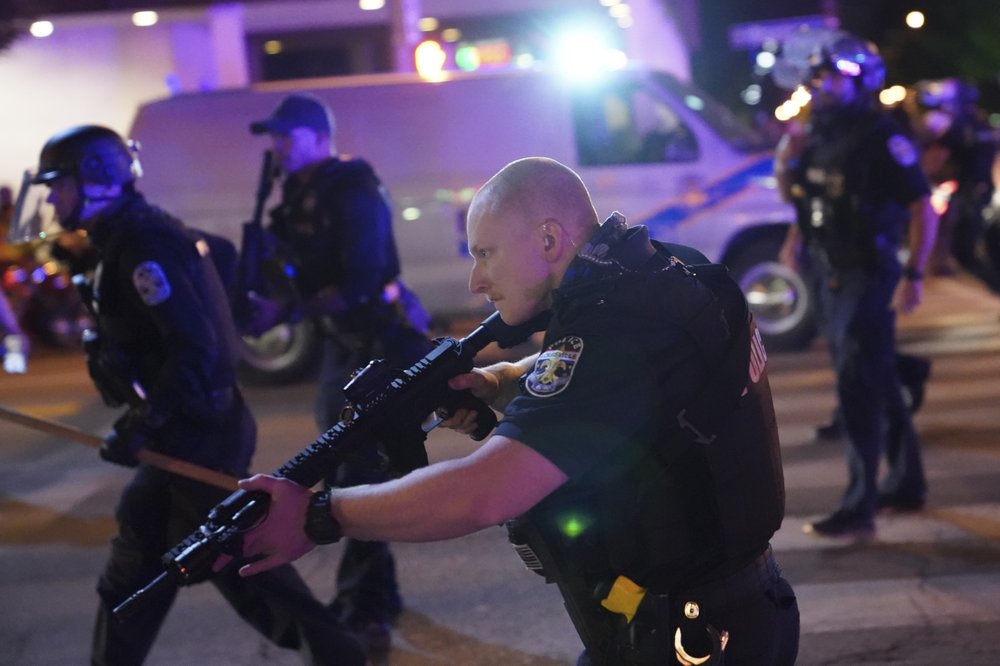 LOUISVILLE, Ky. (AP) — Police say two officers have been shot and wounded amid protests in Louisville, Kentucky, over a lack of charges in the Breonna Taylor case.
Interim Police Chief Robert Schroeder spoke about the shootings Wednesday night and said a suspect is in custody. He said both officers were in stable condition and expected to recover, and that one of them was undergoing surgery.
He said the officers had gone to investigate reports of shots fired when they were hit by gunfire. Schroeder didn't identify officers or the suspect, or say whether the person in custody was taking part in the protests.
The shootings came hours after a grand jury on Wednesday brought no charges directly against Louisville police for the killing of a Black woman, Breonna Taylor, in a police raid gone wrong.
Police in riot gear, some with assault weapons, staged a heavy law enforcement presence downtown late Wednesday after dispersing hundreds of demonstrators. Streets remained largely empty but tense amid an overnight curfew.
Earlier, a spokesman for the Louisville Metropolitan Police Department issued a brief statement Wednesday night saying "We currently have an officer shot. We'll update when we can."
The statement did not elaborate on the condition of the officer or the circumstances of the shooting.
That development came amid a fast-changing scene in Louisville, where police had earlier fired flash bang devices to clear demonstrators from a downtown square Wednesday evening. The protesters had gathered there to protest a grand jury's decision to not indict police officers on criminal charges directly related to Taylor's death.
Taylor, a Black woman, was fatally shot during a police raid gone bad earlier this year.
Protesters have been marching through the streets, scuffles have broken out between police and protesters, and some demonstrators were arrested. Officers in riot gear fired flash bangs and a few small fires burned Wednesday evening in a square that's been at the center of protests, but it had largely cleared out ahead of a nighttime curfew.
©The Associated Press 2020