Prout girls basketball team involved in Charlestown bus accident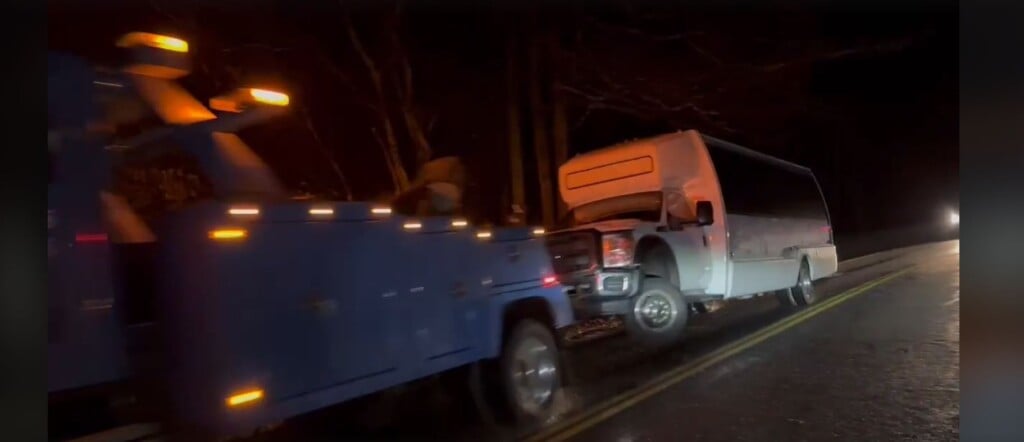 CHARLESTOWN, R.I. (WLNE) — Multiple members of a Wakefield girls' basketball team sustained injuries after their bus crashed on the road to a game.
According to the principal of The Prout School, members of their girls basketball team were on their way to Chariho High School.
Charlestown police said the limousine style bus was driving on Kings Factory Road around 5 p.m. when it veered off the road, into the woods and hit a tree.
Police stated only minor injuries were reported and medical attention was provided to students who needed it.
A sticker on the bus indicates the vehicle belongs to Arrow Prestige Limo Company, a Newport-based private transportation service.
The manager of the company later confirmed details of the accident with ABC6.
The bus was removed from the scene by a tow-truck. The area has since been cleared.
Prout's principal further stated the game previously scheduled for Friday night has been cancelled.
The cause of the crash is still under investigation.
This is a developing story and will be updated as new information becomes available.