RI cities and towns want Providence to pay up for rescue calls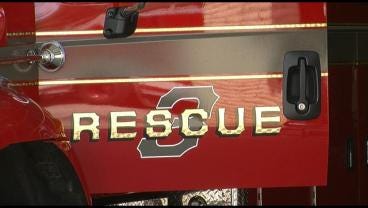 Mayors from three Rhode Island cities and towns say their mutual aid agreement with Providence for ambulance service, is not mutual. At a press conference this morning mayors announced Providence has 30 days to decide if they will pay the cities and towns back for the large amount of EMS calls they've responded to in the capital city.
Johnston, North Providence, East Providence, and Providence all have a deal where they respond to each others ambulance calls, if they're already out on a call and can't make it. However, mayors say Providence is costing them too much money.
Last year, Johnston made about 475 ambulance runs for Providence. Providence only made 23 for Johnston. It's racked up a hefty bill, because many times the cities aren't being reimbursed for the calls, because the poorer parts of Providence don't have health insurance.
It's estimated taxpayers in Johnston may have funded about 500,000 in ambulance service for Providence residents.
Johnston Mayor Joseph Polisena, North Providence Mayor Charles Lombardi, and East Providence Mayor Bruce Rogers are expressing their concerns at a press conference this morning.
The mayors aren't saying they are going to stop giving rescue aid to Providence, but say something needs to be done.