Providence closing 13 miles of streets for social distancing
The city will limit through traffic on select city roads starting Saturday to allow a "safe environment" for residents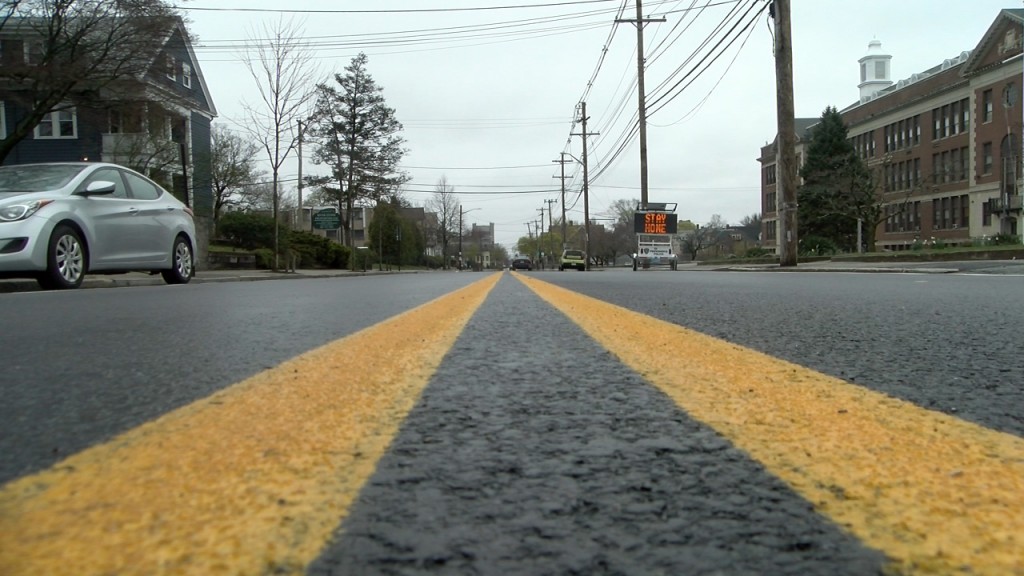 PROVIDENCE, RI (WLNE) – The City of Providence announced a pilot program Thursday that will limit access to select roads and allow the city to safely reopen some of its parks.
It's being called the "Slow Streets" pilot program, similar to programs recently enacted in other cities. It targets areas where features like narrow sidewalks have been an obstacle to maintaining a safe social distance.
"Essentially, we looked at the densest neighborhoods, and the densest parts of the city," said Elorza, a Democrat. "We also looked at communities that lack backyard space."
He's allowing only local traffic, emergency vehicles, and trash pickup to use these streets — at a speed limit of 10 miles per hour.
The Greater Providence Chamber of Commerce was initially concerned the street closures could affect already-struggling local businesses.
"I did have a question about whether or not there were main thoroughfares with a lot of businesses, but it doesn't appear that's the case," said Chamber of Commerce President Laurie White. "So they will no doubt be looking at that and monitoring it."
The Board of Contract and Supply approved $15,000 for barricades and signage on those closed residential streets.
"This is a very, very low-cost investment if we can spread people out and prevent them from being infected by the virus," Elorza said.
Also in the interest of spreading people out, some parks will be reopened for active use — meaning running, bicycling, or walking. But parking lots, fields, courts, and playgrounds in those parks will remain closed for now.
How will all of this be enforced?
"We're asking people to self-enforce," Elorza said. "And most people have been doing that. We're also going to be deploying volunteers throughout the city, so that's going to be helpful. And in those cases where police is required, the police are ready and available."
The mayor is still urging everyone to wear a face mask and stay six feet apart while outside.
The program is scheduled to go into effect this Saturday.
The following streets will be temporarily closed to through traffic starting Saturday:
Oxford and Ontario streets (between Elmwood Avenue and Eddy Street)
Vermont and Farragut avenues (between FC Greene Memorial Boulevard and Michigan Avenue)
Waverly and Peace streets (between Union and Elmwood avenues)
Elmdale Avenue, What Cheer Avenue, and Moorefield Street (between Plainfield and Whitehall streets)
Leah and Roanoke streets (between Atwells and Academy avenues)
Brown and Camp streets (between Meeting Street and Stenton Avenue)
Federal and Ring streets (between Tobey and Dean streets)
Governor Street (between Wickenden and Angell streets)
Amherst Street (between Erastus and Bowdoin streets)
Pleasant Valley Parkway and Nelson Street (between Rosebank Avenue and Walton Street)
Parade Street (between Chapin Avenue and Westminster Street)
Eastwood Street (between Merino and Heath streets)
Camden Street (between Douglas and Chalkstone avenues)
Roger Williams Park Loop Road (FC Greene Memorial Boulevard, Maple Avenue, and Cladrash's Avenue)
The following "greenspaces" are to reopen for active use:
Blackstone Park
Dexter Training Grounds
Donigian Park
Gano Street Park
India Point Park
Neutaconkanut Park
Riverside Park
Roger Williams Park
Wanskuck Park
Parking lots in these areas will remain closed. Courts, fields, and playgrounds will also remain closed.
For more information about the closures and the new program visit www.pvdcovid19.com. The city says they encourage residents to post on social media using the #PVDSlowStreets hashtag to share their experience.