Providence bakery makes home-made candy corn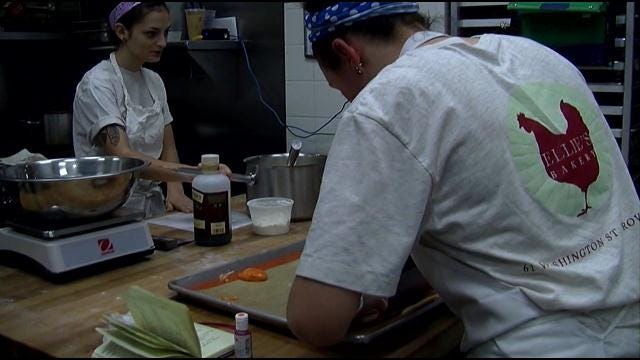 By: Melissa Randall
A Providence bakery is whipping up an iconic Halloween treat. Ellie's Bakery has been busy making batch after batch of candy corn.
This is the first time the bakers are showing off their take on the Halloween staple. The traditional orange, white, and yellow stripes are carefully pieced together by hand. A single batch makes about 200 pieces.
This is not your traditional store bought candy corn. In addition to all that sugar in the recipe, Ellie's adds a few secret ingredients including fall spices like cinnamon and ginger.
"I think it's always exciting when you can make something by hand that you're so used to buying in the store and you can make a better quality product," said Danielle Lowe, lead baker.
This is the first week the candy is available to the public. Trick–or–treaters who stop in will get a free sample. Bags of the candy can be purchased.
© WLNE-TV 2013