Providence business damaged after car smashes through building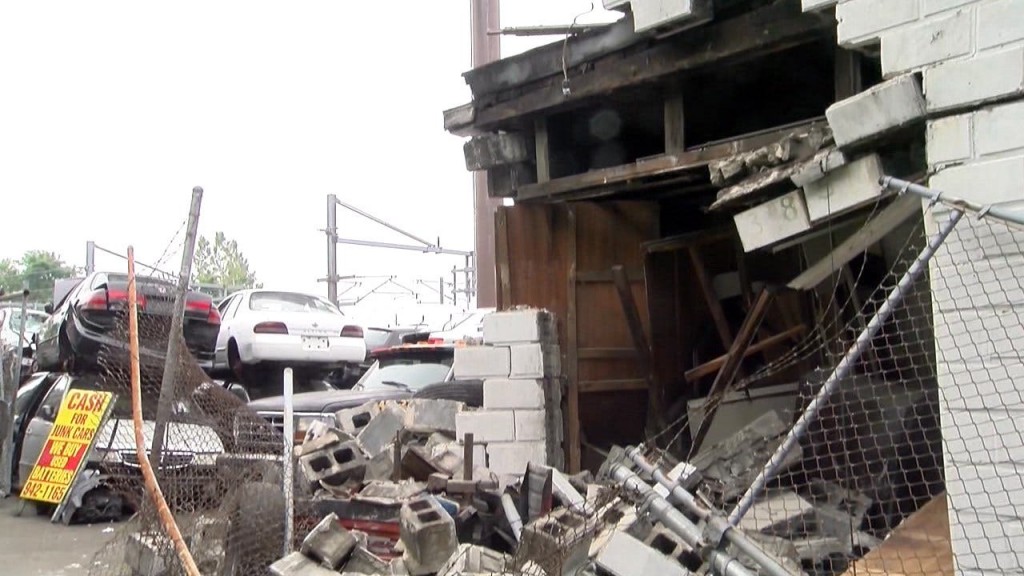 Email: news@abc6.com
Twitter: @ABC6
PROVIDENCE, R.I. (WLNE) – A Providence business is closed for foreseeable future after a car smashed through the front side of the building Monday night.
The vehicle crashed into A&M Salvage Yard on Huntington Avenue in Providence just after closing time Monday.
Business owner Amando Velasquez was quite surprised Tuesday morning when he walked up to take a look for himself.
"I didn't expect to see this amount of damage," Velasquez said. "I thought it was going to be a little scratch, but when I showed up I was very surprised to see the damage was at that level."
Velasquez left the shop around 6:30 p.m. Monday night. Just an hour later, Providence Police were on scene for the accident.
According to the police report, a Honda Pilot smashed through the building when its operator lost control.
"My office is totally destroyed, my computer system and all that now destroyed," Velasquez said.
No injuries were reported, but Velasquez is now left cleaning up and wondering how this could have happened.
"I'm not sure if this was like, on purpose or what," he said. "This is a one-way street. And sometimes people don't respect the speed limit in this area."
Building inspectors have deemed the business unsafe, so they are shut down for the foreseeable future.
Velasquez is now working with his insurance company to try and get some money back.
Other employees tell ABC6 that street racing is quite common in the area.
©WLNE-TV / ABC6 2019