Providence business owners react to new CDC mask guidance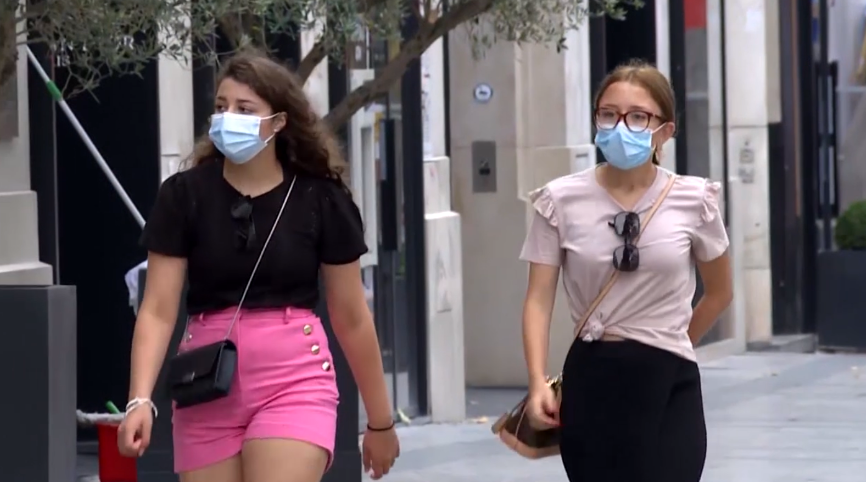 PROVIDENCE, R.I. (WLNE) – The federal government is now recommending that everyone—vaccinated and unvaccinated—wear a mask indoors, where covid is surging.
Rhode Island may be one of those places with the transmission rate now categorized as "substantial."
The state is waiting to hear from Gov. McKee about any potential mask mandates, but in the meantime, with the recommendation from the CDC, some business owners in Providence are saying no way, they're not putting the masks back on.
"We had a lot of instances where my staff, basically, got very sick from wearing a mask, get rushed to the hospital due to not being able to breathe properly. I had one staff member that actually ended up having a seizure," Francois Karam, owner of Opa Restaurant, said.
Karam says he's not forcing his customers to wear masks, either.
"If a customer wants to walk in and wear a mask, that's totally fine with us," Karam said. "Unless you're coming to rob the place, I have no problem with you wearing a mask.
Karam says forcing a customer to wear a mask could be wrong for business, which is now thriving after a tough year.
"People want to go out. They want to have fun. They want to see each other. They want to talk to each other, and they want to see each other smile," Karam said.
We reached out to Gov. McKee's office and a spokesperson says they're reviewing the guidance from the CDC and will likely have a comment on Wednesday.