Providence City Council postpones Fane Tower vote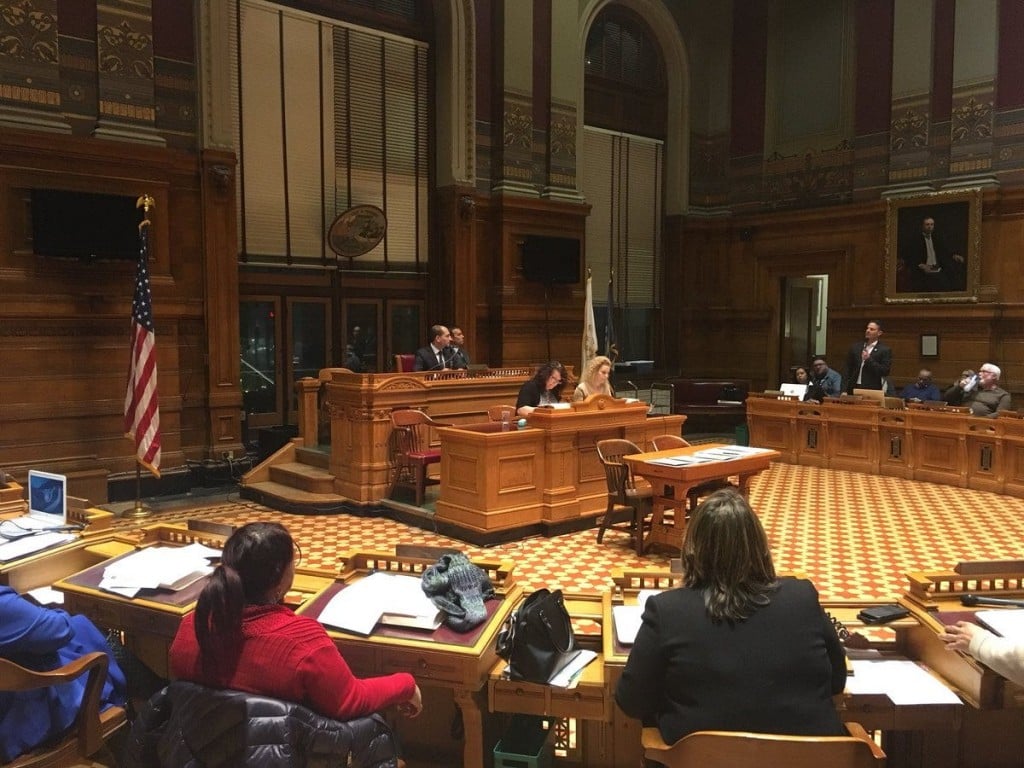 PROVIDENCE, R.I. (WLNE) — The Providence City Council–minus two of its members–voted nine to four Tuesday night to delay a vote on whether to override Mayor Elorza's Hope Point Tower veto.
"One of our colleagues got sick and requested that we continue this if possible," said councilor Luis Aponte.
"The City Council didn't want to do their job tonight," said council president David Salvatore.
The Mayor said no to a zoning change to accommodate the 46-story skyscraper, after the Council approved it late last month by a vote of nine to five. That margin was one vote shy of overriding Elorza–hence this week's re-vote, which has now been pushed to Thursday.
Councilor Luis Aponte says his colleague Wilbur Jennings came down with a fever.
"This is a very important issue. He felt ill, wanted to be here, wants to vote for it. So a deference of 48 hours I don't think is a substantial thing," said Aponte.
But some councilors think the delay was intentional.
"They obviously didn't have the votes," said councilor Bryan Principe. "To have this happen tonight is just unfortunate."
Salvatore clarified his position on the luxury tower Tuesday night, after abstaining from the last vote.
"I would have supported the veto," said Salvatore. "I'm opposed to the project in its current form."
He says he still has unanswered questions.
"There's the affordable housing piece, which we are lacking in the city, but more importantly, I am not convinced that this project is financially feasible," said Salvatore.
But Aponte says the Fane tower is exactly what Providence needs.
"We need to grow our economy, grow our tax base. That's how we seriously begin to address our financial woes and our financial challenge, and this is what that looks like."
With Salvatore a definite no, Thursday's override vote would fail, if everyone else votes the same as they did in November.
© WLNE / ABC 6 2018