Providence City Council President speaks out against Fane Tower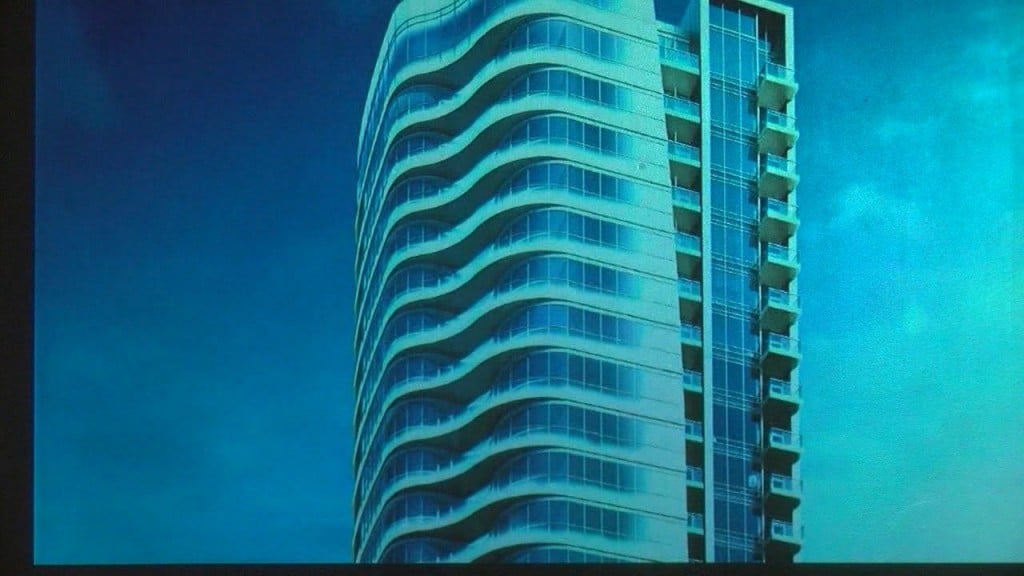 By: Chloe Leshner
cleshner@abc6.com
@ChloeLeshner
PROVIDENCE, R.I. (WLNE) — The plan to build a 600 foot high rise on the old 195 land could be hitting another snag. The Providence City Council will vote next month on whether or not to re-zone that piece of property to allow the landscape changing structure and to be blunt, it's not looking good at this point.
The Fane Organization firing back today after the Providence City Council President said he won't be approving the zoning request to build the 600 foot tall tower on the empty 195 land.
It's been in the works for several years but now it looks like the "Hope Point Tower" proposed for the old 195 land in may not happen, at least at the proposed size.
"There doesn't seem to be a lot of support on the City Council for the project at this time," says City Council President David Salvatore.
The Fane Organization wants to build a 600 foot tall tower, which far exceeds the city's current zoning cap of 100 feet. The City Council will be voting on whether or not to increase the height limit next month.
City Council President David Salvatore coming out against it on Monday.
"To embrace spot zoning would certainly set a bad precedent moving forward for our capital city," he says.
Salvatore says the sky scraper goes against the comprehensive plan made for that piece of land, which so far hasn't seen any development.
"To change the rules in the middle of the game is not fair to developers who have expressed interest," says Salvatore.
The Fane Organization issuing a strong statement in response that essentially says the organization went through a lot of time and effort trying to make this happen and Mr. Fane is disappointed and not interested in any other spot in the city.
Despite that response, Salvatore still wants them to develop here, but in another part of the city.
"I would like to see the building in other locations, I think we have some options in the downtown district," he says.
The spokesperson for the Fane Organization, Dante Bellini, said no one from the city has said anything about building on another spot in Providence.
(C) WLNE/ABC 6 2018