Providence City Council unanimously approves Community Safety Act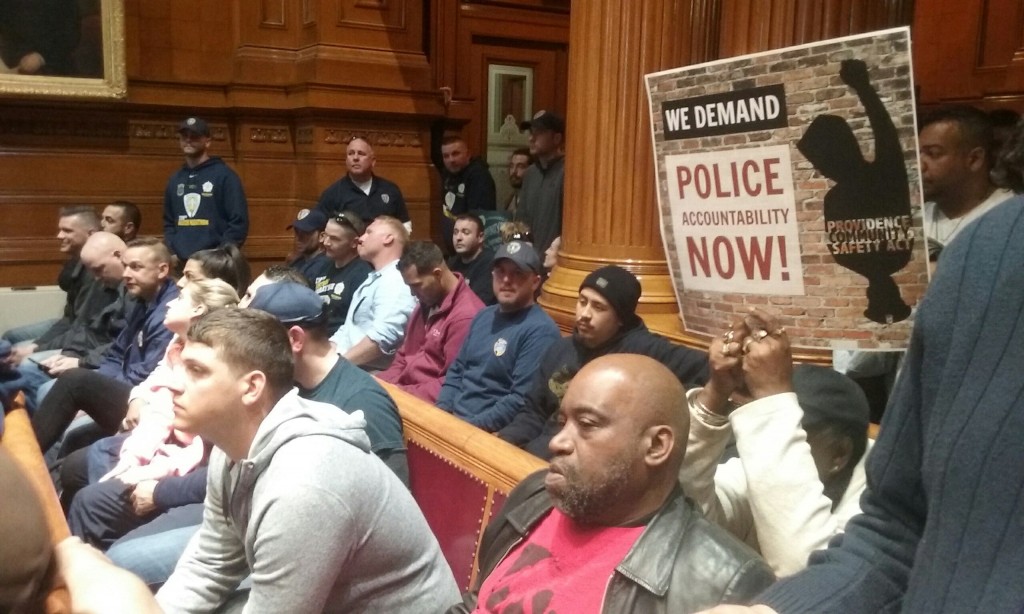 By: News Staff
Email: news@abc6.com
Twitter: @ABC6
PROVIDENCE, R.I. – A controversial city ordinance was approved unanimously Thursday night by Providence's City Council, 13-0.
The ordinance, known as the "Community Safety Act," or CSA, is sponsored by five City Council members, including President Luis Aponte. Although a comprehensive piece of legislation, the overarching goal of the ordinance is to put an end to racial profiling by law enforcement.
"We have a lot of these youth who are southeast Asians, who are Cambodians, who tell us 'The cops stop me and ask me what Cambodian gang I'm a part of, because I have to be part of a gang, because I'm Cambodian," said Vanessa Flores-Maldonado, a lead activist at the council meeting. "We're trying to prevent that from continuously happening to our youth."
Introduced in 2014, the legislation is considered one of the most progressive policing bills in the United States, according to Mayor Jorge Elorza.
The CSA requires police officers to use body cameras, improves the department's gang database and outlines how to work with non-criminal immigrants.
"At a time when many municipalities are seeing community-police relations deteriorate, we are fortunate to have seen the opposite effect here in Providence," said City Council President Luis Aponte.
"I have two African American sons who have been pulled over with me in my car for no particular reason," Councilman Kevin Jackson told ABC6 News, explaining why he voted to pass the bill.
The Providence Police Union has long been critical of the ordinance, saying it keeps officers from doing their jobs properly. Sgt. Robert Boehm, President of the Providence Police union added that they're not profiling anyone. He explained that officers stop people based on descriptions they're given.
"It's not the police who are saying ok a bank was robbed it must be a black man let's stop him. It's descriptions that are coming in. It's a white man, it's a black man, it's a female, it's a male," said Sgt. Boehm.
Mayor Elorza told ABC6 News earlier Thursday that he fully supports the CSA.
"There were concerns in previous versions that we had that it would indeed handcuff police officers but the final product – we feel very confident that it preserves the tools that the police department needs in order to do it's job to keep the community safe," said Mayor Elorza.
"The evolution of this legislation reflects the many hands and minds that have crafted and shaped it over the years. Through countless hours of intense, inclusive collaboration, the Community Safety Act has brought together activists, elected officials, and police officers with the shared goal of making our city safer for everyone," said Councilwoman Mary Kay Harris.
The full Council needs to approve this measure once more before the Mayor can sign off on it. The legislation would go into effect at the beginning of 2018.
©WLNE-TV / ABC6 2017