Providence City Councilor introduces resolution to prevent moving Columbus statue from Elmwood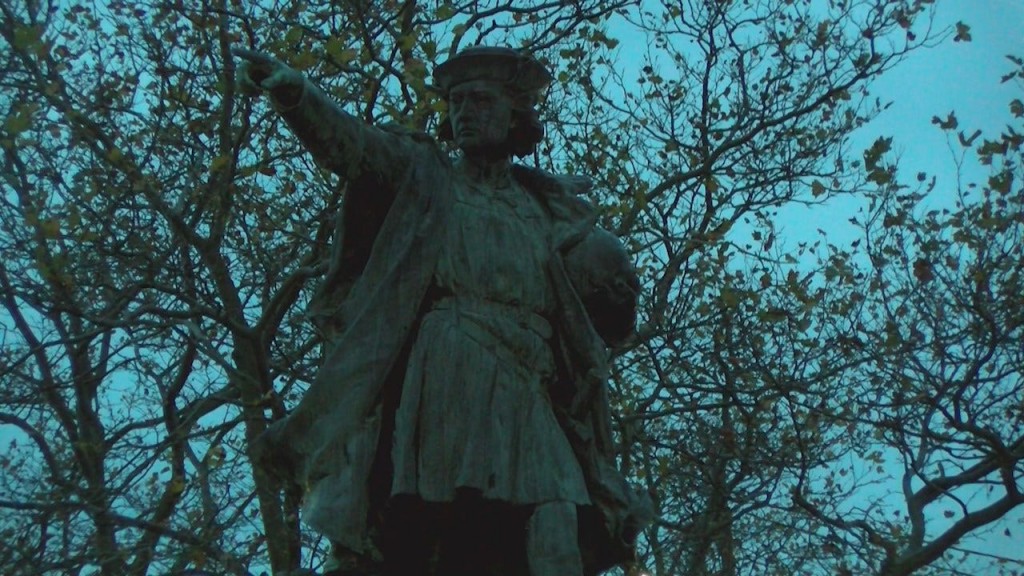 Twitter: @BComakABC6
PROVIDENCE, R.I. (WLNE) – Providence City Councilor James Taylor is trying to make sure the statue of Christopher Columbus stays put at its location in the Elmwood section of Providence, despite recent issues with vandalism.
But Taylor is now urging all parties to slow down before rushing to change something that's been there well over a hundred years.
He introduced a resolution at Thursday night's city council meeting to ensure any possible discussion over what to do with the statue, or how to prevent vandalism, should include the community that lives there.
Taylor argues the statue has deep roots in the Elmwood community, and because of that, that's where it should stay.
"I stand in strong support of keeping that monument," said Taylor ahead of Thursday's council meeting.
Some said Thursday that the statue isn't just about the person it represents, but the community impact.
"It's addressing the monument as a work of art, the monument as a part of the history of the neighborhood, and I think that's the kind of conversation we need to have," said Councilor Rachel Miller, who represents Federal Hill, of the resolution.
The statue was created by Providence's Gorham Manufacturing Company originally in silver. It was later melted down and the bronze cast was gifted to the city by the Elmwood Association.
"It was cast in the Elmwood Neighborhood and it belongs in the Elmwood Neighborhood," said resident Doug Victor.
Councilors applauded the discussion, but some said the statue still needs some kind of explanation that acknowledges the controversial side of Columbus Day.
"We have to remember the history and the people that suffered," said Councilor Nirva LaFortune.
As for the argument that the monument would be better protected in federal hill, Taylor calls it a weak one.
"If people are going to vandalize something, they're going to vandalize it wherever it is," he responded.
Friday marks the 126th anniversary that the statue has been in its Elmwood spot.
Councilor Taylor also said he plans to add cameras around the statue to try and deter any future vandalism.
The resolution was moved to the committee on city property where the community will be able to weigh in.