Providence College students react to Kim English being named head coach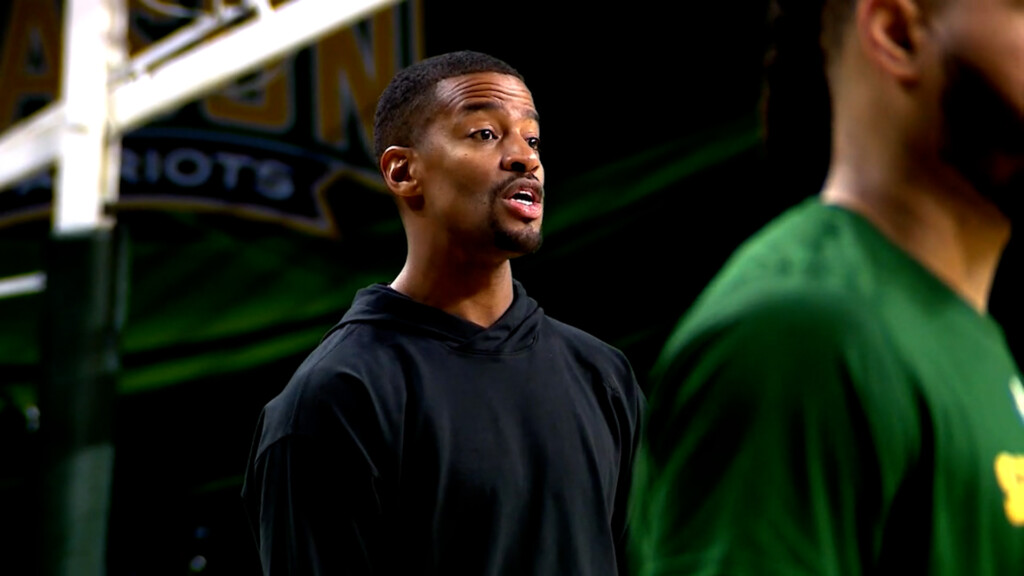 PROVIDENCE, R.I. (WLNE) — Ed Cooley announced Monday he was moving on from Friartown after 12 years. 
Initially, fans felt a bit taken back, that their head coach was heading to Georgetown, but now things are looking up with a new coach in town. 
"I'm excited, definitely a little bummed abut Cooley, but I'm from the same area as English where he used to coach, and excited to see what he has to bring and heard good things about him," Luke Winters, a senior at PC said.  
Kim English, the former George Mason basketball coach, is making his way to Providence. 
"You know, it's a new era in Friartown, so far have heard nothing but positive things about the guy, sounds like he's young and hungry and that's kind of what this program needs now, so I think the student body has quickly shifted, and we're all excited for the future," PC senior, David Walker, told ABC 6 News. 
"It was heartbreaking seeing Ed leave us, but I guess were excited for the future, Kim English, heard nothing but great things," PC student Maggie Connolly said. 
Aside from his successful two-year stint at George Mason University leading the Patriots to a 20-win season this year, he's got a lot to bring to the table. 
"I have heard that he's a great recruiter, sounds like he's really been able to connect with the players, sounds like he's really a players coach, which I know Cooley was as well," Walker added. "So, just having a guy that's young, hungry, sounds like this is his first high-major job, and so, having someone like that with that kind of personality and energy is going to be something that everyone can really rally around." 
Students tell ABC 6 they're hoping the 34-year-old can put that recruiting expertise to work, especially up front.  
"Hopefully new offense, feel like we kind of lacked in that before, so hopefully going to amp that up," Winters said. 
But they all expect the AMP to continue to sell out, even with a new leader at the helm. 
"Can't stop us here in Friartown," Connolly said. 
English will be introduced as the PC head coach officially, at 11 am on Wednesday at Alumni Hall on the Friars campus.