Providence Community Health Centers opening new clinic in Olneyville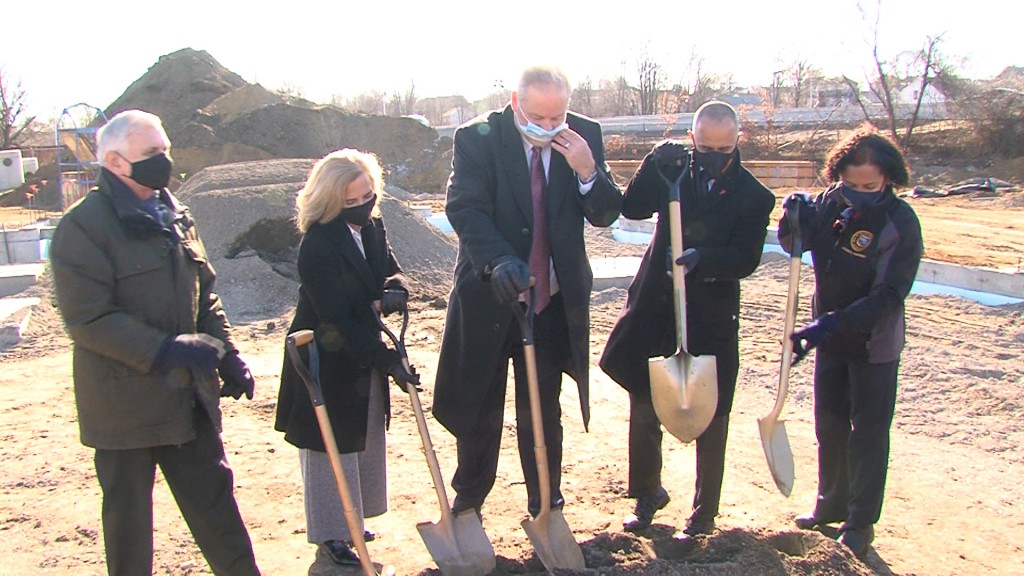 PROVIDENCE, R.I. (WLNE) – A groundbreaking ceremony was held Friday on Atwells Street where Providence Community Health Centers will open their ninth center – called PCHC Atwood – next year.
The new clinic plans to serve more than 14,000 people a year.
The location is in the Olneyville section of Providence at 31 Atwood Street and is the former site of the Boys & Girls Club of Providence.
In attendance at the groundbreaking was Sen. Jack Reed, Providence Mayor Jorge Elorza, Providence City Council President Sabina Matos, PCHC Board President and Chairperson Elena Nicolella, and PCHC President and CEO Merrill Thomas.
According to PCHC, they currently care for approximately 60,000 patients annually.
PCHC Atwood is projected to open in early 2022. PCHC also plans to launch both a specialty clinic and high-risk clinic later this year.