Providence elects new City Council president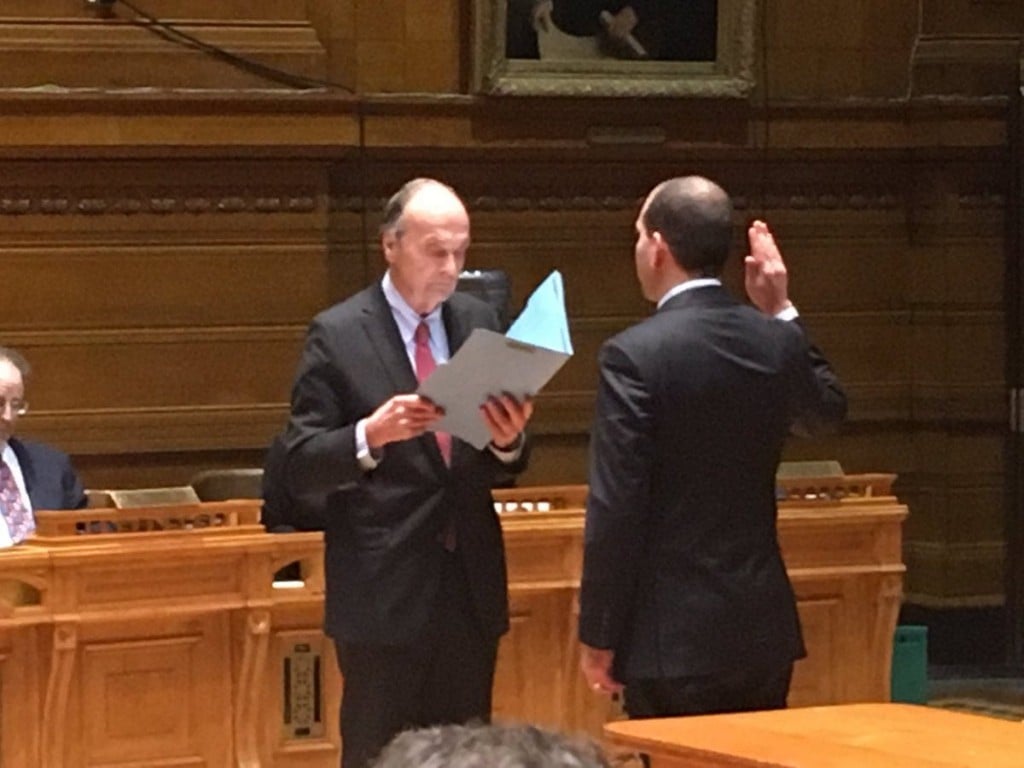 By News Staff
Email: news@abc6.com
Twitter: @ABC6
PROVIDENCE, R.I. (WLNE) – The Providence City Council elected a new president Thursday evening.
Councilman David Salvatore, a lifelong resident of Providence, was elected at a special meeting.
"I think it's important for us to come together and work as one team," said Salvatore, who hopes to focus on the pressing fiscal issues facing the city. "I think it's clear that our pension system is our biggest concern at the moment. We have an obligation to our employees and our retirees in the city of Providence to address the unfunded liability."
Salvatore's election follows a caucus of Democratic City Council members on Monday December 18, to seat new leaders.
Other appointees include:
John J. Igliozzi – Ward 7, Majority Leader
Nicholas J. Narducci Jr. – Ward 4, Senior Deputy Majority Leader
Terrence Hassett – Ward 12, Senior Deputy Majority Leader
Wilbur Jennings Jr. – Ward 8, Deputy Majority Leader
Jo-Ann Ryan – Ward 5, Majority Whip
It has been a tumultuous year for the council.
Tension among the members was clear Thursday night–as Councilwoman Carmen Castillo claimed the new council leadership isn't representative of minorities in the city.
"The city of Providence is not only for white rich people," said Castillo.
Councilman Wilbur Jennings took issue with those remarks, saying, "I'm black Afro-American, and that's what I have to say."
"I know you're black, but you don't represent your people," responded Castillo.
During the past year, longtime councilor Kevin Jackson gave up his seat and is set to go on trial for embezzlement in the spring.
Luis Aponte, who resigned as president in May but is still serving, is facing embezzlement charges.
Salvatore says he hopes the new year brings a new sense of unity.
"I think it's important for us to come together and work as one team," said Salvatore.
Salvatore will serve as president until the end of 2018.
All of the councilors will be up for re-election at that time.
© WLNE-TV / ABC6 2017