Providence Fire Captain upgraded to stable condition after fire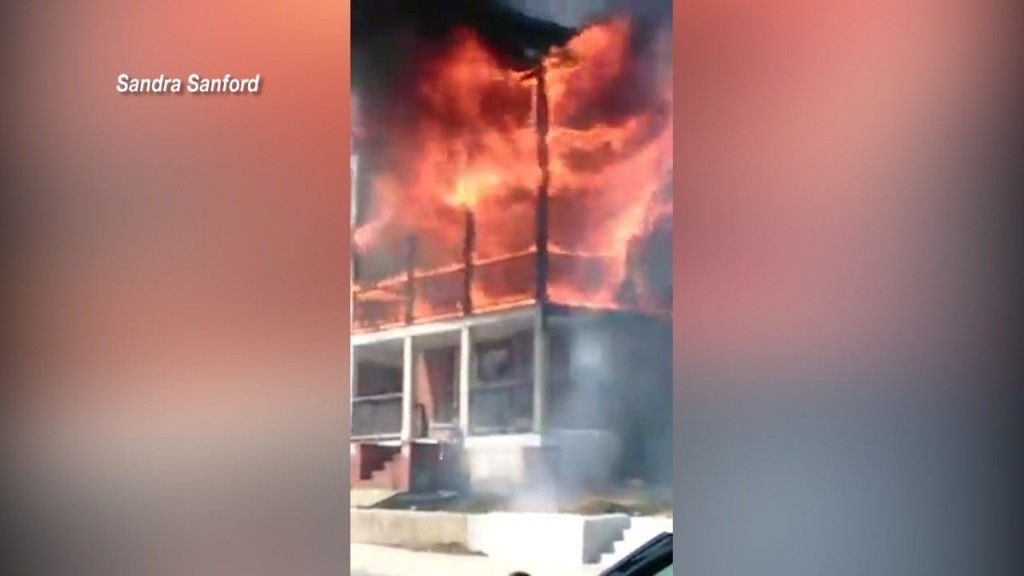 By Kirsten Glavin
kglavin@abc6.com
@kirstenglavin
PROVIDENCE, RI – A Providence Fire Captain has been upgraded to Stable condition after injuries he sustained battling a fire sent him to the hospital. His breathing tube has been removed, and he is now conscious.
Captain Joseph Fontaine was injured battling a fire on Eaton Street, Thursday afternoon.
Paul Doughty, President of the Providence Firefighters Union told ABC-6 that Captain Fontaine's air pack ran out of air, but he kept fighting the blaze near the Providence College campus, without it. He was not the only one, either. Doughty explained in a press conference Friday morning, that eight other firefighters are being treated for cyanide poisoning as well. "It seems that we have a cluster of firefighters that were all working in the same vicinity, and that was the attic space in the building to the right of the main building that burned," Doughty said.
Twenty-one firefighters were reported to have sustained injuries, ranging from burns to physical exhaustion.
Fontaine was initially transported to Roger Williams Medical Center and was treated for cyanide poisoning as a protocol. Upon arrival his vital signs began to crash. He was later moved to Rhode Island hospital for long term care and family matters, according to Doughty.
"He's a highly thought-of both family man, with his wife and three kids who are with us tonight, but also a leader on the Fire Department. He's a well-respected firefighter," Doughty told ABC6 News.
"He's the type of firefighter that is first in, last out. He's the type of guy that doesn't just give orders without putting in effort on his own," added Assistant Chief, Scott Mello.
Doughty says two other firefighters are also still in being treated for injuries. One is at Miriam Hospital dealing with a cardiac issue while another is being evaluated here at Rhode Island Hospital for possible cyanide poisoning due to the chemicals being given off from the flames.
Captain Fontaine is a 31-year veteran of the Providence Fire Department.