Providence Fire Crews Responding to Large House Fire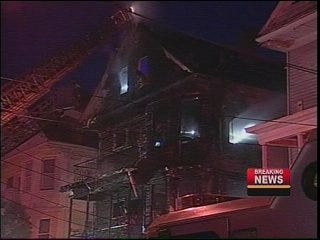 Providence fire crews responded to a large house fire on Saratoga Street in the city, after calls about the blaze starting coming in around 830pm Friday.
The fire took about an hour to bring under control, and fortunately, no one was hurt.
ABC6 News Reporter Paul Mueller has the story from Providence, including video from a neighbor that shows the house completely engulfed in flames.