Providence Fire Department Demotions Rescinded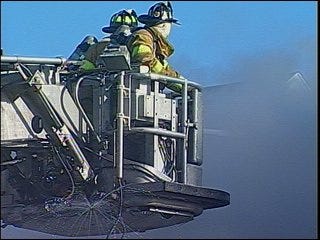 Providence Fire Chief George Farrell has confirmed to ABC6 News that the demotion orders filed on behalf of two Providence firefighters have been rescinded.
News broke Tuesday that the two high-ranking officers had voluntarily been demoted, in an effort to collect more pension benefits.
The order to rescind the agreements takes effect at the end of business today.
ABC6 Reporter Erin Logan talked with Providence City Councilman Miguel Luna, who was among the first to decry the demotions, and has the story from Providence.