Providence Fire Dept. makes Christmas possible for one family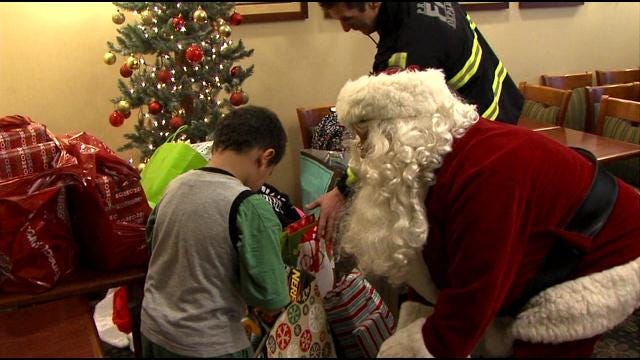 By Liz Tufts
Christmas will go on after all for one Providence family that lost everything in a fire.
One by one, Santa and his helpers marched into the Comfort Inn in Pawtucket to deliver gifts to the family.
Tuesday, the Allen family lost everything after a horrible fire in their Zone St. home.
5 kids were inside, including a 10-year-old girl who saved her brother. The others were taken to the hospital with injuries.
Wednesday, members of the Providence Fire Department stepped out from their fire trucks to help.
"We can't replace everything they had, but we can try to make a difference," said Fire Chief Clarence Cunha.
Teresa Allen says, "Giving back to someone who lost everything is tremendous in your heart."
The future is unknown for Teresa and her children, as everything they owned is now a pile of rubble, but through it all, she is grateful her family is okay.
"You can replace cars houses and my children are not replaceable."
Teresa says her kids are doing okay and that the stove is being blamed for the fire.
© WLNE-TV 2014