Providence gets a 'lovely' addition with new bridal shop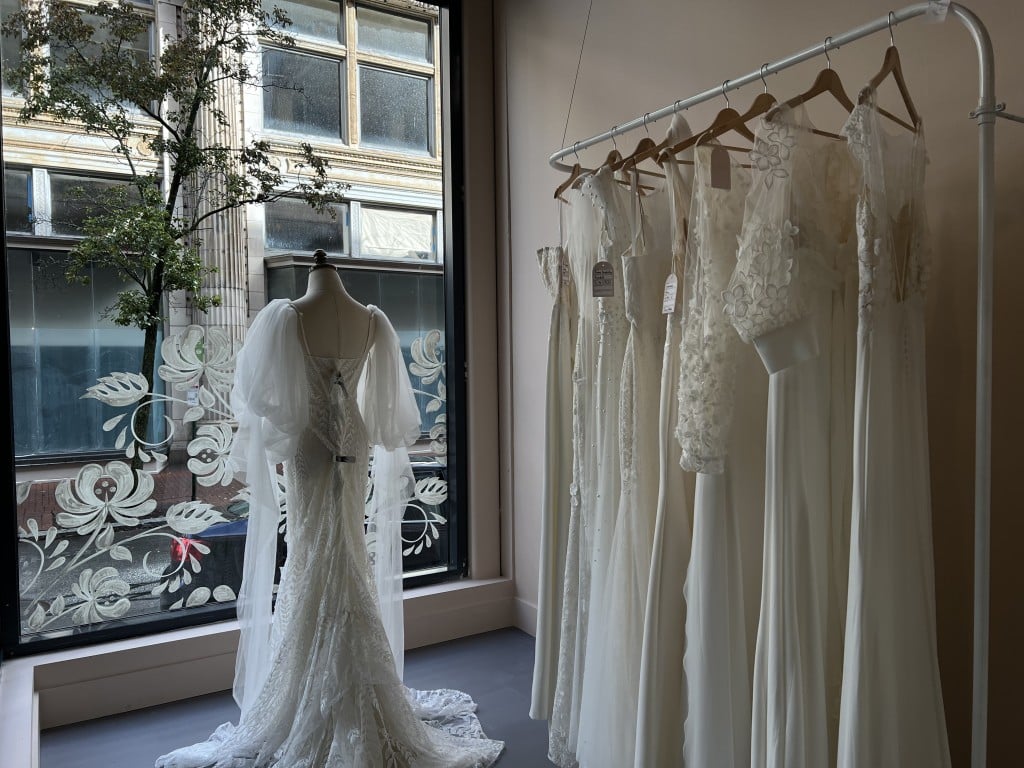 PROVIDENCE, R.I. (WLNE) — Providence got a new "lovely" addition on Wednesday.
Lovely Bride opened its 20th location in the city.
The bridal shop on Eddy St. features many dresses, a lot from small designers.
Katie Wadhams is the owner of Lovely Bride in Rochester, N.Y., and now in Providence.
Wadhams comes from a family of entrepreneurs, which helps her in the business.
Providence is home to many locally-owned businesses, bringing a lot of life to the city.
ABC 6 News spoke with Wadhams about the importance of woman-owned businesses, and what the new shop will do for the city.
"We came to Providence and we looked around downtown, and we just immediately fell in love with all of the amazing architecture and energy, and awesome people down here," said Wadhams.
"I think it's important especially in an industry like bridal to have women-owned businesses. We understand women, we understand women's bodies, and we understand what women are looking for. As a brand, we are all about transparency and empowerment, and women supporting women, and so that's why it's exciting for me to be able to do this and employ more women also," added Wadhams.
"We really just want to treat everybody with respect and warmth, and we want everyone who comes into the store to feel like we're their best friend, and we are just helping them pick out a dress, and that's really about training the staff right, and making sure we have the right team in place here so that when you're working with your stylist, you just really feel at home and like we are really listening to you," added Wadhams.
Inclusivity is important when dress shopping, to cater to different types of people.
"We are going to offer things for all different body types, so a lot of our styles we offer in more than one size, we've really invested a lot of time and money into that to make sure that everyone who comes in can try something on that feels great on their body," said Wadhams.
Lovely Bride stands out by supporting unfamiliar designers and carrying dresses you will not find in other bridal shops.
"We find smaller, independent lines and help them grow their business across our twenty stores, so you're going to find dresses here that you aren't going to find other places," said Wadhams.
Your wedding should make you happy, and Wadhams shared some final thoughts about the process.
"You're only going to be engaged once, hopefully, and so just enjoy the process, it's just a fleeting moment in your life, so, sit down, enjoy the process, let people do nice things for you and just enjoy it," said Wadhams.
For more information, you can visit their website.