Providence gets new 'Friartown' IPA from local brewery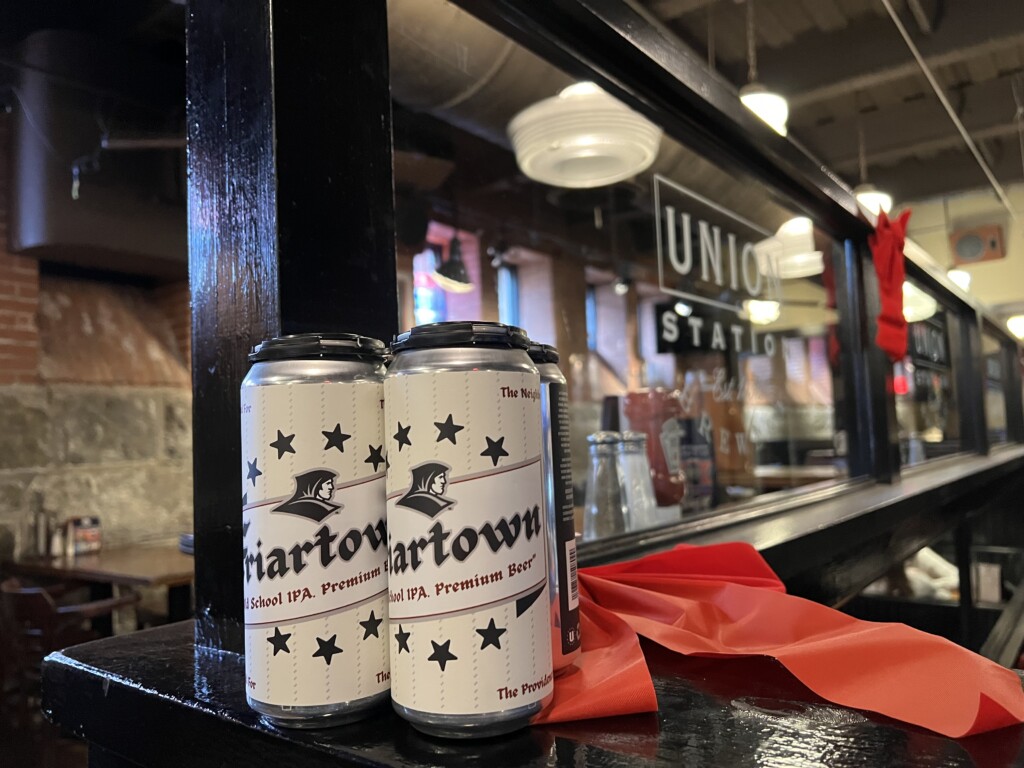 PROVIDENCE, R.I. (WLNE) — Friars fans can now drink their own 'Friartown' Old School IPA.
Union Station Brewery in Providence released the beer this week as a way to celebrate their 30th anniversary and their good relationship with Providence College.
"We're happy to be able to represent Providence and Providence College," said Mike Delehanty, co-owner of the brewery. "A lot of our beers are homage or love letters to Rhode Island."
The Providence Friars men's basketball team faced off against the UConn Huskies Wednesday night, with the Friars defeating the Huskies 73-61.
Delehanty said on Wednesday the brewery sold more IPA's in one night than any beer they've sold.
He added that the Amica Mutual Pavilion sold out of the beer at the end of the night.
"We weren't just selling one as a novelty, people were crushing them last night, and one after the next, so, it's great, it's great to see it," said Delehanty.
The IPA is taking an old school approach, said Dave Kenney, head brewer at Union Station.
"We are going back to when IPA's used to be a little more bitter and a little more citrusy and piney, kind of opposed to know a days, we have more of those fruity and juicy hops," said Kenney. "A little bit of subtle caramelized sweet malt in the beer, so it's kind of a nice balance between bitterness and fruity."
The IPA is available at:
Union Station Brewery
Haxton's Tollgate Liquor Inc
Brass Monkey
Hot Club
The Savory Grape
The Amica Mutual Pavilion
When asked if the beer was here to stay, Delehanty said, "It might be…It's doing really well. We're very excited about it."