Providence Group Meets With Mayor to Discuss School Closings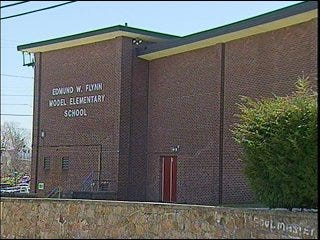 Providence residents are banding together to tell Mayor Angel Taveras they think his school-closure plan disproportionately affects their neighborhood.
The Westside Public Education Coalition met with the Mayor Wednesday afternoon to tell him that they feel too many of the schools slated for closure are in their part of the city, which will have grave consequences for their neighborhood. That sentiment was echoed today by teachers from the closing Flynn Elementary, who worry that students will now have to go to another school and might not get the same quality of education.
The Education Coalition says they'd prefer it if Taveras looked at closing schools purely as a last resort instead of a reaction to a budget crisis.
ABC6 Reporter John Guice has that story in tonight's Voice of the People report.