Providence has a new bridge that connects Interstate 95 and Route 146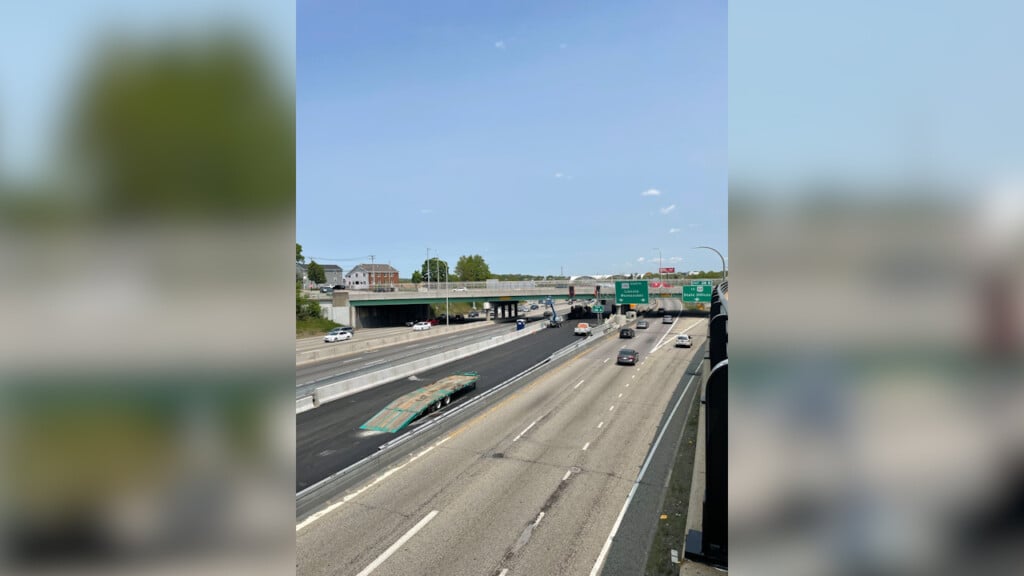 PROVIDENCE, R.I. (WLNE) — The Rhode Island Department of Transportation opened a new bridge in Providence over the weekend. Now, it's adding more signs to avoid any confusion.
The new bridge connects Interstate 95 north to Route 146 north — at exit 38A, the old exit 23. It's part of the $265 million I-95 north Viaduct Project.
The Department of Transportation says that with traffic being shifted off the old ramp bridge, two lanes to access the bridge to Route 146 north opened at 5 a.m. Monday.
The DOT says it installed additional signs to "clearly mark the location of the lanes to the new ramp."
The changes, says the department, doesn't affect access to the State Offices — exit 38B.
The old ramp bridge will be demolished, says the DOT. Crews will build lanes as part of a new collector-distributor road being constructed near I-95 north.
This new road will open by the end of the year and separate all on and off-ramp traffic between Atwells Avenue and the State Offices exit.