Providence home to 3rd worst drivers in country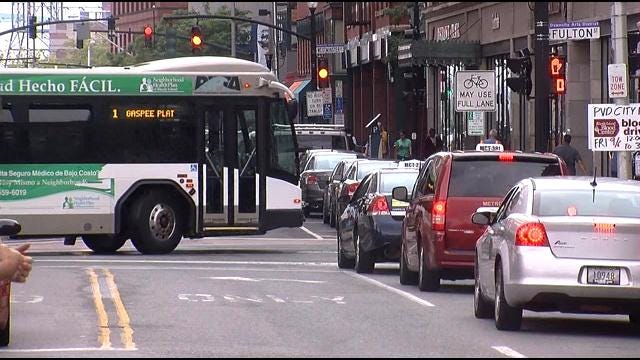 By: Alexandra Cowley
Providence drivers are the 3rd worst in the country. That's according to a yearly insurance report.
Most of the drivers in Providence aren't surprised to hear the capitol city is known for its bad behavior behind the wheel.
"It's one the worst places to drive, "says Steve Craddock.
An annual report conducted by Allstate uses its claims data to find America's best drivers. Providence didn't make that list. Instead, it came in as the 3rd worst in the country.
"What's really troubling is just going down a side street on a main throw and someone just jumping out," said Craddock.
The report compares accidents and how often they occur. In past years, Providence has consistently ranked at the bottom. The average driver will get in an accident every 5 and a half years.
When you add bad weather into the already un–safe roads, it's a recipe for traffic jams and headaches. It's one Rhode Islanders just learn to live with.
"I think it's the overall culture unfortunately, and I love Rhode Island it's home, but in terms of driving etiquette it's non–existent really," Craddock explained.
The safest city to drive in America is Fort Collins, Colorado.
(C) WLNE-TV 2013