Providence homeowners required to reapply for Homestead Tax Exemption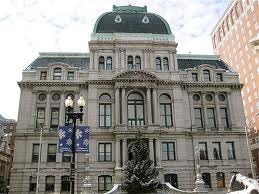 Legislation passed by the City Council last year requires all Providence homeowners to reapply for the homestead tax exemption. The ordinance requires residents who claim the owner-occupied homestead tax exemption to register their vehicle at the same address. The new measure protects homeowners who live in Providence from subsidizing the exemption for landlords or for those who own a home in Providence but live elsewhere.
Homeowners must reapply for the exemption no later than March 15, 2012.
"Working families count on the homestead tax exemption. I understand the important relief that exemption provides. I strongly urge all resident homeowners to reapply for the tax exemption before the March 15 deadline and ensure that they are in compliance with the new procedures," said Mayor Angel Taveras. "Providence homeowners have sacrificed a great deal in recent years, but their sacrifice should not subsidize someone else's tax relief."
To claim the homestead exemption, homeowners must provide a vehicle registration AND a copy of a Rhode Island driver's license with that address OR a homeowner's insurance policy OR an automobile insurance policy.
The current residential property tax rate is $31.89 on every $1,000 of assessed value. The owner-occupied homestead tax exemption exempts the first 50 percent of a home's assessed value if the homeowner proves they reside in the home.