Providence Ice Rink hosts salute to Olympic Games
Professional figure skaters from across the state performed Thursday evening.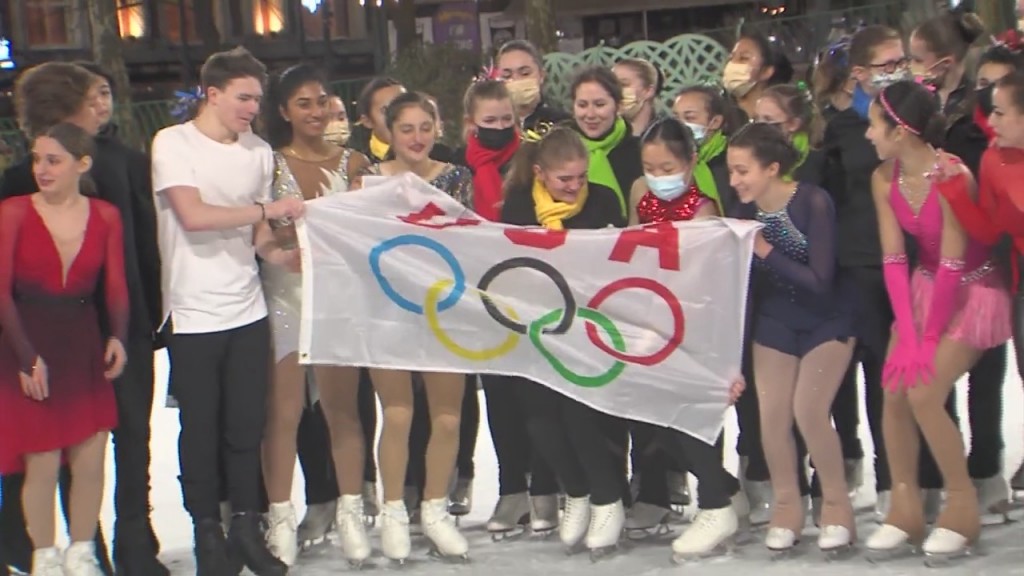 PROVIDENCE, RI (WLNE) – The Providence Ice rink lit up Thursday evening with performances from some of the most talented figure skaters in New England in a salute to the 2022 Winter Olympic Games currently taking place in Beijing.
Those in attendance were treated to performances from professional athletes including several teams from Rhode Island and Massachusetts with solos by three-time U.S. Champion Mzxim Naumov, Junior Grand Prix Courchevel Gold Medalists Oona & Gage Brown, and six-time U.S. Champion Pooja Kaylan.
Kalyan, also a Brown student, captivated the audience with a routine set to the United Nations Declaration of Peace, her outfit made with feathers that represented a peace dove. "During this time, there's been a lot of segregation and civil unrest in a lot of areas of the world," says Kalyan. "I really wanted to do my best to embody that piece of music and skate to it, skate through my heart."
"As the Olympic athletes are giving their all, we definitely want to show tribute to them by giving our all," said Gage Brown.
See the full story below: