Providence man arrested in Warwick crime spree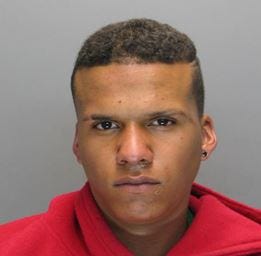 By: Autumn R. Hawkins
Warwick Police have charged Providence man in a week-long crime spree.
Byron Marine, 24, of Providence was charged this week with breaking and entering, larceny, and two counts of possessing a stolen motor vehicle.
Warwick Police were notified on March 9 of suspicious activity occurring in the parking lot of Veteran's Memorial High School on West Shore Rd.
Police say, Marine was found rummaging through several cars in the student parking lot and in possession of electronics, charging cords, sporting equipment, cash, loose change, a GPS and clothing taken from the vehicles.
According to authorities, he was in possession of a Nissan Maxima, which was reported stolen earlier in Providence that he used to drive to the school.
Warwick Police arrested Marine on March 1 for the possession of another stolen vehicle, a 2013 Kia Soul. A Warwick resident reported the stolen vehicle after his home was broken into and the keys were missing. Through investigation, Marine was charged with that house break which took place on February 29th on Smith Street in Warwick.
Marine is currently being held at the ACI.
(C) WLNE-TV 2016