Providence man dies after falling off bridge in Milwaukee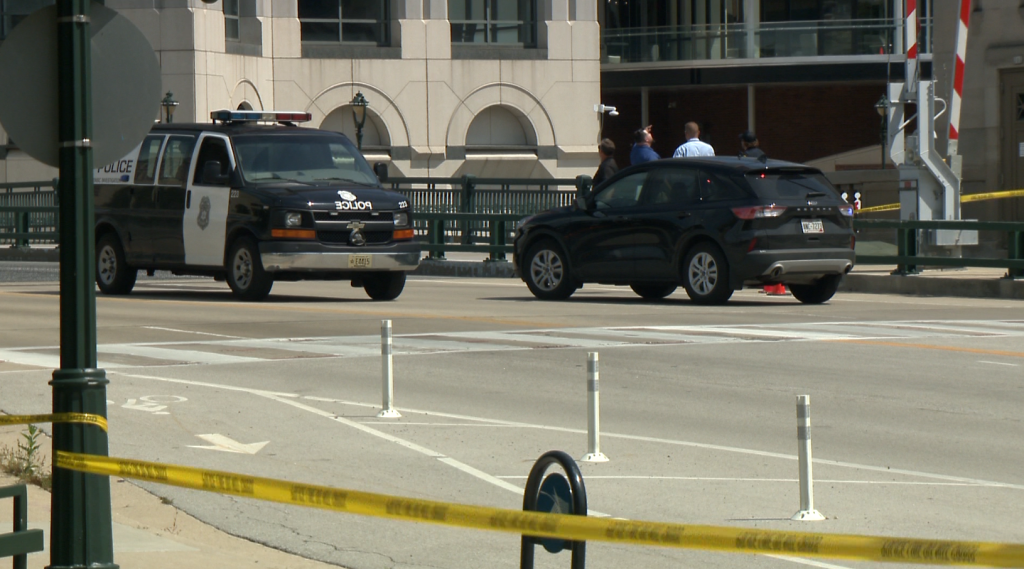 MILWAUKEE (WLNE) — A Providence man died after falling off of a bridge in Milwaukee, Wisconsin, Monday.
Police said that Richard Dujardin was walking across the Kilbourn bascule bridge just after 12:30 p.m., when the bridge was raised.
According to the Milwaukee County Medical Examiner, Dujardin, who's 77 years old, tried to hold onto a side rail but lost his grip and ended falling 70-feet to the ground. He was pronounced dead at the scene.
Officials said the bridge is controlled by a Department of Public Works operator who uses video to the monitor the bridge. That worker has been placed on leave pending an investigation.