Providence man wants to memorialize Brian Griffin with statue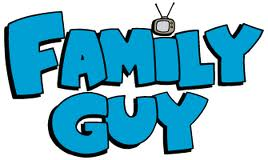 Dee DeQuattro
@Deedequattro
After "Family Guy" killed the popular character of Brian Griffin in Sunday night's episode, a Providence native thinks the city should memorialize the character.
David Rocha has started a social media campaign to raise $10,000 to build a life size Brian Griffin Statute in downtown Providence. Rocha said he hope the statue will be cast in bronze and will depict the popular intellectual talking dog holding his drink of choice, a martini.
Rocha estimates that Brian Griffin stands about three and a half feet tall. He said he based this off of a photo of Mr. Pewterschmidt who he estimates to be about six feet tall standing next to Brian. (Click here to see Rocha's campaign)
"I decided that this is the character we should have a statue of Detroit has the Robo Cop statue and Philidelphia has Rocky and I always wondered what our fictional charcter would be," said Rocha.
"Family Guy" was created by Seth MacFarland a graduate of the Rhode Island School of Design. The popular cartoon takes place in Quahog, a fictional town in Rhode Island.
(C) WLNE-TV 2013