Providence Mayor on Overnight Protests: "Violence is Not the Answer"
Most of what residents will find in Providence as cleanup begins is shattered glass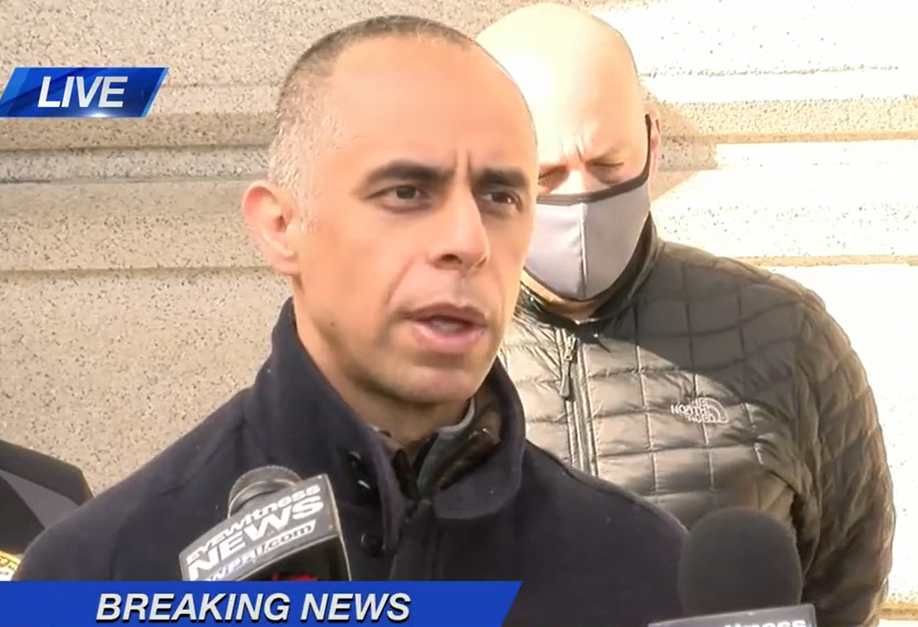 PROVIDENCE, R.I (WLNE) – Mayor Elorza made a public briefing regarding the overnight protest turned violent on Tuesday morning.
"What we saw last night, was something very different", Elorza discussing how there was a Black Lives Matter protest over the weekend where there was no demonstrated violence.
Following the incidents, Mayor Elorza praised the professionalism of the Providence Police department, as well as thanking neighboring police departments for assistance.
"We were fortunate to receive assistance and mutual aid from many of our brother and sister cities that surround us."
Massachusetts State Police also provided assistance.
Mayor Elorza said that he has spoken with the Governor, and together they are looking into what steps need to be taken to ensure the saftey of the city.
A city curfew is even being considered.
Mayor Elorza also said the violent protest appeared to be organized starting with a social media post.
"Last night's incidents were devastating for our community who has already experienced so much unrest and pain. Violence is never the answer and we need collective action— one that is productive, not destruction of our small businesses, who have been impacted so much already and by putting others safety at risk," said Elorza.
"Now is the time to focus on finding safe ways to be allies with our Black neighbors and to come together to support our business community as they rebuild and we all recover", he continued.
65 people were arrested following the protest, with 35 of them from Providence, 5 from Massachusetts, and the remaining 25 are what Mayor Elorza says is "a smattering of people" from other cities in the state.
Public Saftey Commissioner, Steven Pare, who was also in attendance said about 200-300 people made an attempt to get into the Providence Place Mall, with about 75-100 getting in.
Pare said several dozen officers were in the area, but we overwhelmed.
Pare said roughly 12-18 stores inside the mall were looted and received some damage.
When asked about the scheduled protest for Friday, Pare said the police are always preparing.
Providence City Council President, Sabina Matos, also expressed how the violent protest is not supported and urges peaceful protestors not to allow looters 'use them'.
©WLNE-TV/ABC6