Providence murder suspect arrested in Florida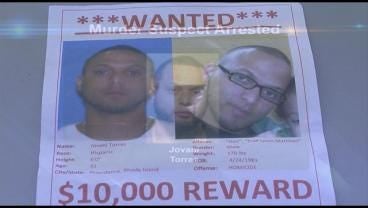 by James Swierzbin
After 3–months on the run, a man wanted for murder in Providence, has been captured.
Police picked up Jovani Torres in Florida Tuesday morning.
They say Torres shot and killed Ivan Taveras, the owner of a Providence car wash, back in June.
Police found Torres by tracking his girlfriend to Florida, eventually finding Torres at his sister's house, in Lake Mary, Florida.
His arrest on Tuesday was a long time coming for Taveras' family.
They were too upset to talk and released a statement instead, saying "This is a bittersweet moment for the Taveras family although this most certainly will not bring Ivan back, it gives us some sense of closure knowing that justice will finally be served."
Torres will soon be returned to Rhode Island to stand trial.