Providence murder victim's family offers 10K reward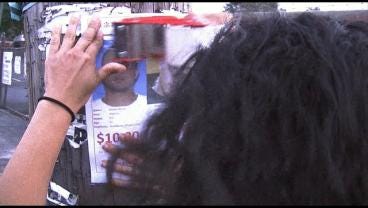 by James Swierzbin
JSwierzbin@abc6.com
12-murders so far this year and only 2-arrests. That's the problem facing Providence police.
That apparent lack of progress has one murder victim's sisters, working to catch their brother's accused killer, on their own.
The sisters of Ivan Taveras are posting a 10,000-dollar reward for the capture of their brother's accused killer Jovani Torres.
Their efforts, including putting up 130-reward posters have been noticed, but it's not the kind of response, they want.
The sisters have been receiving threats that are serious enough that the sisters didn't wanted to talk on camera or use their names.
But it's not stopping them from hanging the posters or from trying to find their brother's killer.
Police are looking for Jovani Torres, who was seen on surveillance video leaving the murder scene two months ago, but so far he hasn't been found.
Now Providence's many murders have pushed city leaders into action.
On Thursday morning the city leaders will meet at 10-AM to come up with a plan, to try and combat this growing violence.