Providence names top 3 finalists for police chief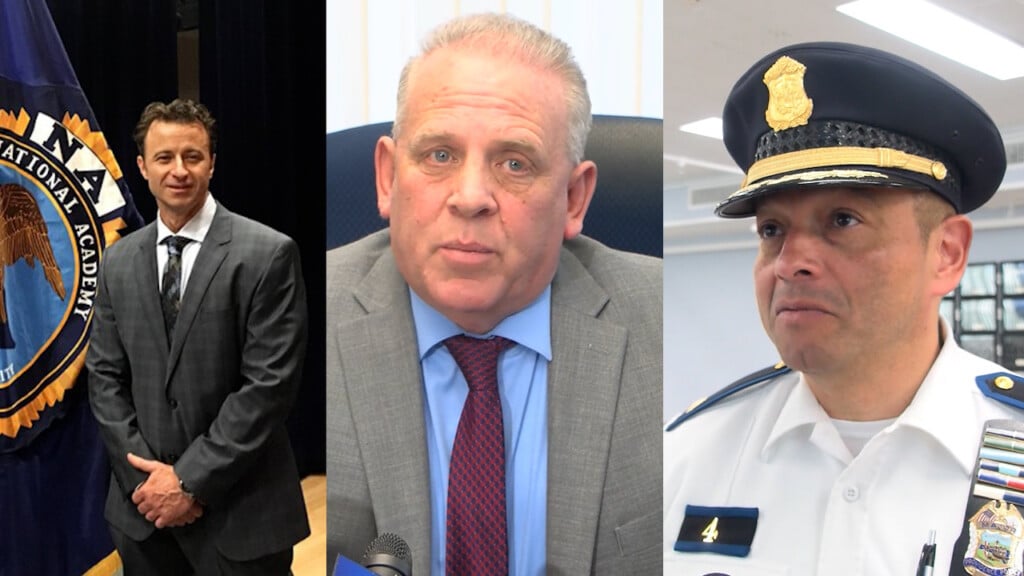 PROVIDENCE, R.I. (WLNE) — Providence Mayor Brett Smiley announced Tuesday the top three finalists for the next police chief for the capital city.
Smiley said the three candidates: Maj. Kevin Lanni, Maj. David Lapatin, and Acting Chief Oscar Perez will appear at a public forum Wednesday.
"I want to encourage Providence residents and community members to meet these candidates at our public forum," Smiley said in part in a release Tuesday.
Lanni has been with the agency for 25 years and has spent most of his career as commanding officer of narcotics, firearms, and organized crimes.
He attended Providence Public Schools and currently lives in Providence.
Lapatin, on the hand, has been with Providence for about four decades and is commanding officer of the Investigative Division, where he manages the detective, license enforcement, intelligence, youth services, criminal investigations and narcotic bureaus.
Lapatin also went to Providence Public Schools and graduated from Hope High School. He currently lives in Cranston.
In November, Perez, who's been with the department for nearly 30 years, was named the deputy chief for Providence. He oversees daily operations and administration of all police services and functions of Providence police.
The acting chief immigrated to Providence when he was 13 and went to Providence Public Schools through high school. He currently lives in North Providence.
The forum will be held at 5 p.m. at the Providence Career and Technical Academy on Fricker Street.
Smiley said a final decision will be made by him and announced days after the public forum.
Whoever is named the 38th chief of police, will replace Col. Hugh Clements, who decided to leave Providence Public Safety for a job in Washington, D.C.