Providence nightclub beating under investigation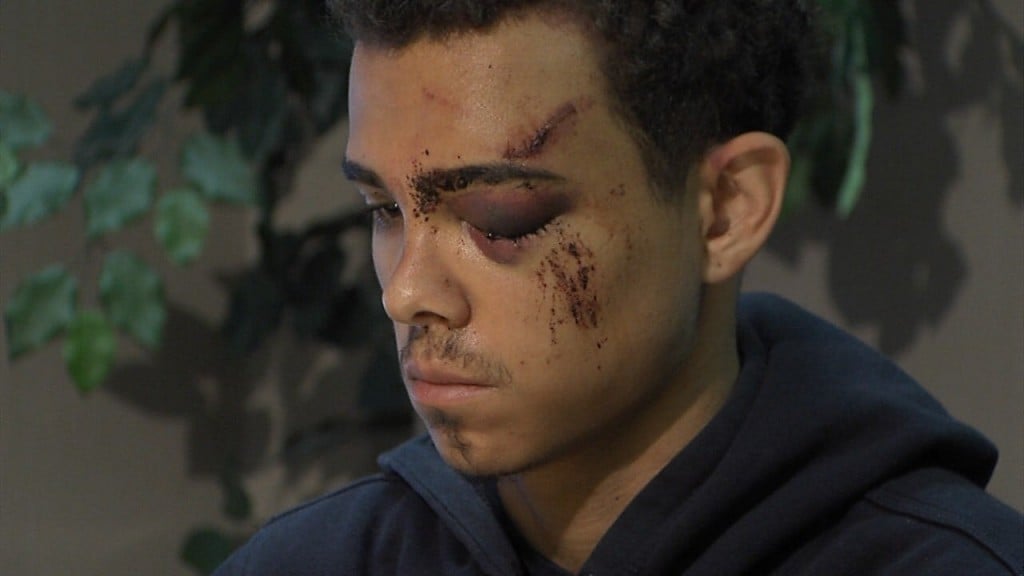 By: News Staff
Email: news@abc6.com
Twitter: @ABC6
PROVIDENCE, R.I. (WLNE) — A Providence night club is under investigation Tuesday night after a man says he was brutally beaten by the club's bouncers.
24-year-old Shavon Williams says the beating was so bad he could lose his sight in one eye.
"I deserve justice, I got beaten like an animal," said Williams.
Williams is in excruciating pain after he says he was brutally beaten Saturday night inside "Ultra the Nightclub" on Pine Street in Providence.
Williams does not remember much, but says it all started on the dance floor.
"I was dancing with a woman and I didn't know she had a boyfriend, so her boyfriend kind of grabbed my shirt and told me to back off," said Williams.
Williams said he apologized and the man walked away. However, when Williams turned his back, he says several bouncers started attacking him.
"I didn't even swing a punch, never once did I punch anyone," explained Williams.
"I was getting hit with my hands up pleading with the bouncer we got him we are going to get him out of here and they were still swinging shots at me," said the victim's brother, Khalil Cady Williams.
Williams' brother said even a woman they were with was assaulted.
"I looked over and my uncle's girlfriend was getting assaulted by three male bouncers," explained Khalil.
The brothers said the bouncers wearing red shirts kicked them out. However, once outside, Williams says he was hit in the head with a baton fracturing a bone in his eye.
Williams is getting surgery on Wednesday. "They said I could lose my sight," said Williams.
Willams filed a police report against the club and its bouncers and it is now under investigation. But the family is outraged that the club is still open for business.
"It can happen to anyone, it happened to me and it could happen to someone younger and it could go further that what had happened to me, probably death," said Williams.
Providence police did confirm hat they are investigating, but are note releasing any information.
ABC6 News did reach out to the owners of the club and their lawyer. ABC6 has yet to hear back.
©WLNE-TV / ABC6 2017