Providence officer acquitted of assault on political opponent at protest of Roe ruling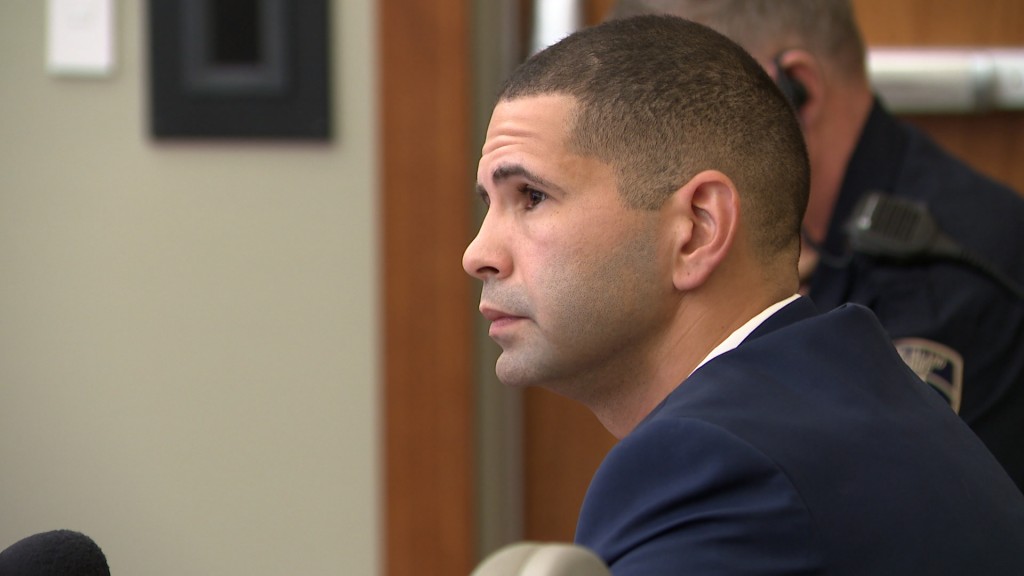 PROVIDENCE, R.I. (WLNE) — A Providence police officer was acquitted Wednesday of an assault charge, after being accused of punching his former political opponent at a protest of the overturning of Roe v. Wade.
Jeann Lugo, 35, was off-duty when he allegedly punched state Senate candidate Jennifer Rourke in the face at the abortion rights rally in front of the State House in June.
In court, the three-year veteran testified that he was at the event to observe, and intervened when he witnessed an assault.
Lugo's attorney argued that Rourke punched him first and started the confrontation.
"When I turned, that's when I was assaulted, like, it felt like a closed fist and he hit right here, on the left side of my face," Rourke testified.
Last month, a judge dismissed a disorderly conduct charge.
Wednesday, the verdict read that Lugo was "forcibly pulled back and thrown off balance by Rourke when Lugo struck her with an open hand, and she struck back."
The judge said it would have been advised that Lugo identify himself as a police officer during the situation, but that his reaction to being held back was justified at the time.
"The court does not find the actions of Mr. Lugo unreasonable in light of the circumstances and events that surround it," the judge said.
The judge concluded that Lugo's actions were the "furtherance of his duties as a police officer to attempt to prevent further violence."
Lugo's lawyer, Daniel Griffin, spoke with ABC 6 News after the verdict was read, "We just hope the city of Providence does the right thing and puts him back to work."
In response to the outcome, Black Lives Matter Rhode Island PAC spokesperson Harrison Tuttle said, "To have an officer of the law, sworn to protect the rights of citizens in our community, attack a political figure exercising their right to free speech and public demonstration is a contradiction and stain on the validity of this officer's employment and the Providence Police Department as a whole."
The Providence Police Union released a statement backing Lugo.
"This case once again proves that we should not jump to conclusions of guilt or innocence when viewing one small piece of evidence. As with all cases, it is important to look at the whole picture, not just a fraction of it," a portion of the statement reads.
Lugo is currently on paid leave from the police department, which says they will proceed to seek termination.