Providence officer hit by car outside Cranston Street Armory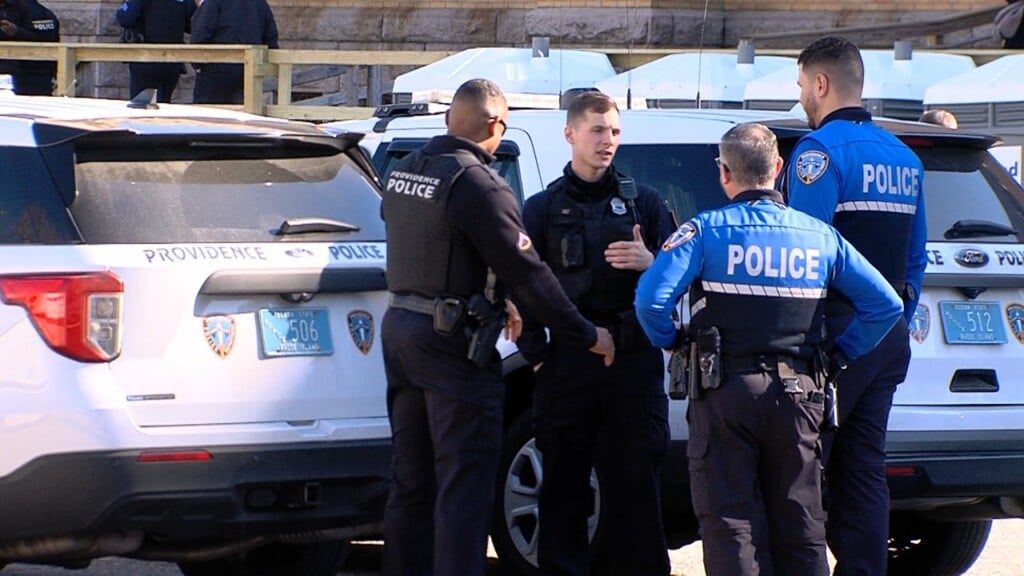 PROVIDENCE, R.I. (WLNE) — A Providence police officer was hit by a car outside of the Cranston Street Armory Thursday afternoon, police confirmed to ABC6.
Police say the officer was brushed by a fleeing car, and suffered minor injuries.
Other people inside the parking lot were also hit by the car, police say. Those people are all uninjured.
The Armory is currently being used as a homeless shelter.
Acting Chief Oscar Perez says police were investigating drug activity in that area around 11:30 Thursday morning.
Police say when officers attempted to stop a driver and remove him from his car, he put the car in drive and sped off.
Police say a pursuit of the suspect's car was called off for safety, and no arrests have been made in the case.
Detectives are now investigating.