Providence officials condemn deadly force used in Minneapolis arrrest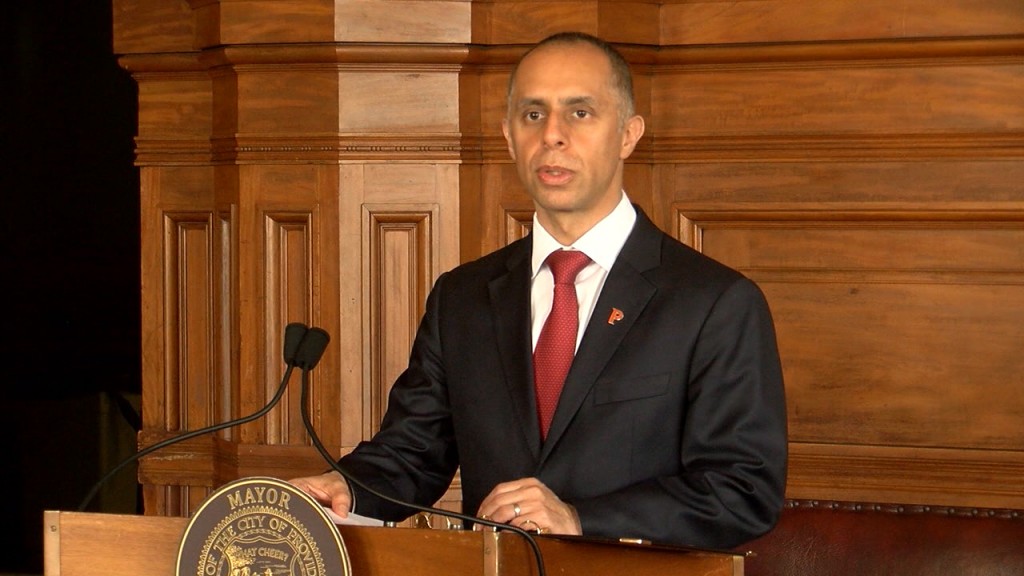 PROVIDENCE, R.I. — Providence Mayor Jorge Elorza, Commissioner of Public Safety Steven Paré and Chief of Police Colonel Hugh Clements, Jr. issued a statement Thursday condemning the deadly use of force by Minneapolis police during the arrest of George Floyd.
"It is with great sadness and utter disappointment to view the video of the Minneapolis police officers' use of deadly force on Mr. George Floyd," Paré and Clements said in a joint satatement.  "We unequivocally condemn the actions of the police officers. "
A bystander video of the arrest, taken Monday, shows an officer kneeling on Floyd's neck until Floyd becomes unresponsive. Floyd was loaded into an ambulance and pronounced dead later that night.
"The Providence Police Department further condemns the kneeling on the neck or throat as a proper use of force tactic," Paré and Clements said. "This tactic is not part of our training and we constantly review our policies and practices as it relates to use of force to ensure that these tactics are never used by the Providence Police Department."
Elorza said the incident required a harder look at systemic racism.
"No one should ever fear for their life when interacting with the police," Elorza said. "The injustice suffered by George Floyd is unacceptable and a call for us to take a hard look at the institutional racism in this country."
Elorza, Pare, and Clements offered condolences to Floyd's family.
The video has set off protests in Minneapolis, and elsewhere, that have turned violent at times, and continued into Thursday.
The arresting officer, Derek Chauvin, and three other officers that had been at the scene, were fired by the Minneapolis Police Department Tuesday.
©WLNE-TV/ABC 6 2020