Providence officials may put time limit on makeshift memorials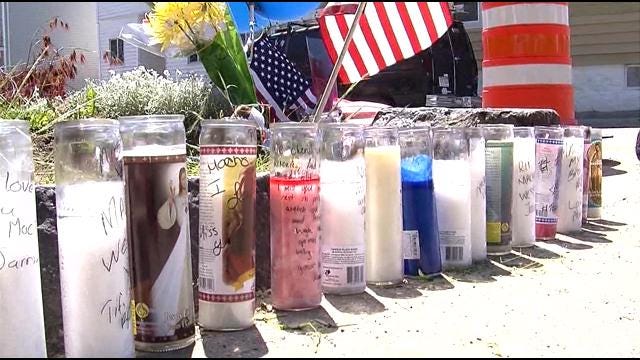 By Alana Cerrone
City officials in Providence may soon be able to remove makeshift memorials that go up after tragedies.
City Councilors approved an ordinance that would allow the DPW to remove them. Councilman Nicholas Narducci, Jr., says the memorials – usually made up of candles, toys, and flowers – can become eyesores, as well as a safety concern.
"Sometimes the way they set them up in front of people's houses, blocking driveways, blocking entrance ways to people's homes, to businesses, blocking public sidewalks and sometimes even streets… I just think we need to do something about it," said Councilman Narducci.
Narducci is suggesting a 30-day limit for the memorials. The ordinance will be up for a second vote later this month.
© WLNE-TV 2014