Providence patrolman recognized for 'going above and beyond the call of duty'
"I just think I did what any concerned parent would've done. Anytime it involves kids...it's heartbreaking."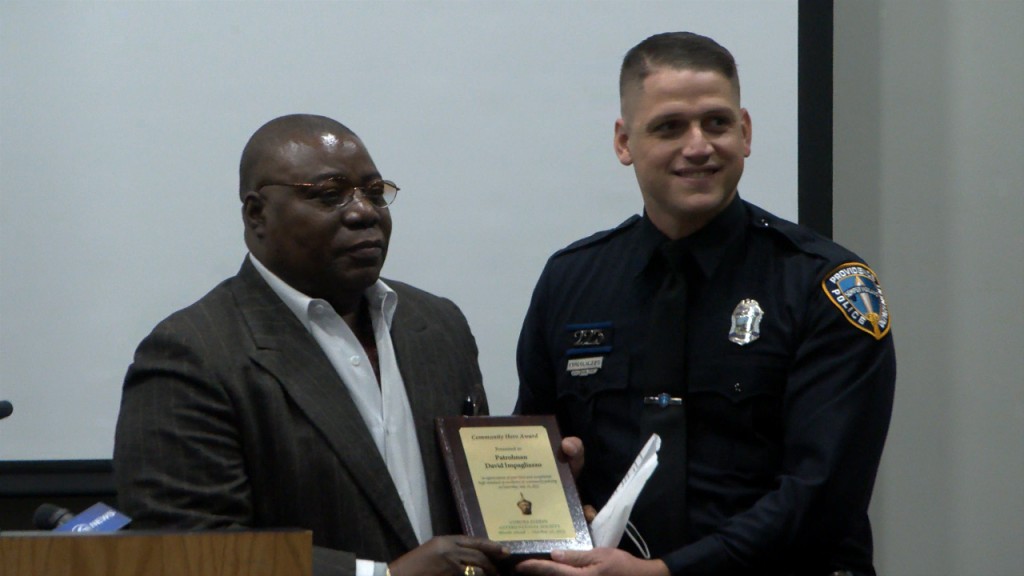 PROVIDENCE, R.I. (WLNE)- A Providence Police officer was recognized Saturday for his heroic actions this past summer.
In July, a 7-month-old infant was inside of a car when it was stolen out of a Pawtucket parking lot.
According to Pawtucket Police, the carjacking took place at Ann Mary Plaza. The suspect stole a car with the keys in the ignition, and the infant in a car seat.
An Amber Alert went out, and community members across the state were on the lookout.
Providence Patrolman David Impagliazzo was on the clock during the carjacking, and immediately started searching for the car.
Less than an hour later, Patrolman Impagliazzo found the car in the parking lot of an apartment complex on Nellie Street in Providence. The uninjured infant was found inside of the car.
"This could've played out far tragically. We have a young family with a baby in jeopardy, and he finds that car in a quick enough manner where the baby is safe," Colonel Hugh Clements said in the ceremony Saturday.
"I'm a father and there's a lot of fathers in the room," Patrolman Impagliazzo said to the crowd filled with his own family, as well as the family of the baby he saved.
"I just think I did what any concerned parent would've done. Anytime it involves kids…it's heartbreaking."