Providence police arrest 2nd suspect in pawn shop shooting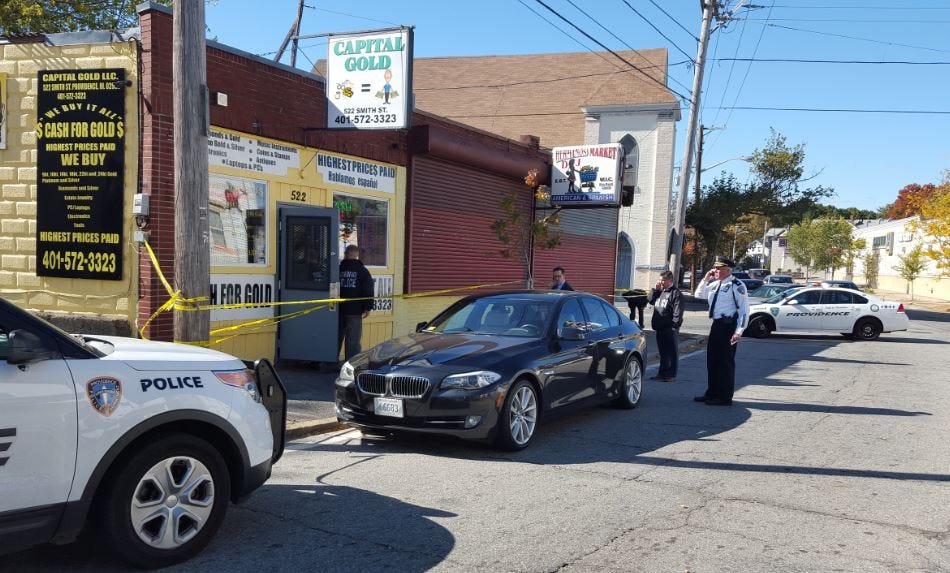 By News Staff
Reporting By Kirsten Glavin
@kirstenglavin
kglavin@abc6.com
A confrontation between four people, led to gunshots Friday morning at Capitol Gold Pawn shop on Smith Street in Providence.
The incident, happening in broad daylight shutting down the street, and shocking the community.
"It doesn't matter when it happened. It shouldn't happen. Guns and violence in this city have no place," said Steve Pare with the Safety Commisioner's office.
The victim and store owner Justin Kemp was found by a postal worker lying in a pool of blood. He was immediately rushed to the Rhode Island hospital.
"Just from someone's stupidity he could have gotten killed. Good family man, you know he's got a son, wife," said Pare.
The incident lead police on a manhunt for three suspects.
"Whoever did this is going to be brought to justice. This type of violence or crime is unacceptable," said Mayor Jorge Elorza.
One suspect found injured, trying to break into a house on a nearby street.
"We believe he's connected in this incident," said Mayor Elorza.
Another suspect found at the corner of Wesleyan Avenue and Taylor Street also injured, both taken to the hospital.
Police are reviewing the business video surveillance for further information.
(c) WLNE-TV 2015